Check out our trusted partners and products!
WHO'S ON OUR TEAM
At Mighty Dog Roofing we know you are trusting us with one of your most prized possessions when we work on your family's home. This is why we take great efforts in researching the best products and services national manufacturers have to offer. We regularly evaluate what is new in technology so we can assure we are only installing the best products with the best of the industry's warranties to protect you for years to come.
For over 20 years, MDR has worked to provide homeowners with home renovation solutions which go above and beyond expectations. Our experienced specialists guarantee the quality of every job we do with a 5-year craftsmanship warranty. By working closely with our many industry partners, we have built a reputation for providing superior residential roofing solutions to all our valued customers.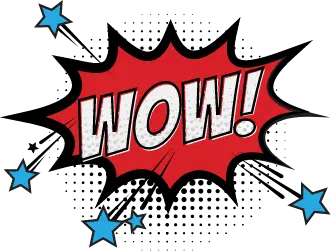 ROOFING PARTNERS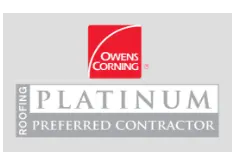 Owens Corning
For over 75 years, Owens Corning has remained a name synonymous with superior quality roofing products and Mighty Dog Roofing is proud to be an Owens Corning Platinum Preferred Contractor. This means Mighty Dog Roofing has met rigorous standards of excellence and commitment to customer care, allowing us to offer lifetime guarantees for residential roof replacement. We participate in ongoing training with the help of OC University and Owens Corning drone technology. We are looking forward to contributing to future Roofing Deployment Projects with Owens Corning in collaboration with Habitat for Humanity.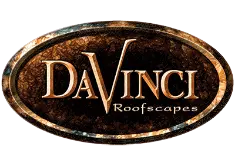 DaVINCI ROOFSCAPES
DaVinci Roofscapes manufactures some of the most aesthetically pleasing and durable roofing materials available. Slate tile and cedar shake composite tiles by DaVinci Roofscapes are Class 4 Impact rated to withstand winds of up to 110 mph. Unlike natural cedar shake or slate options on the market, DaVinci materials are assigned a Class A Fire Rating as well. This enhanced protection for your home may entitle you to a discount on homeowners insurance.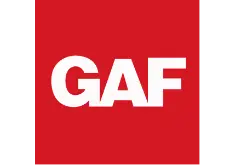 GAF
GAF is potentially the biggest name in the American roofing industry and is by far the largest manufacturer of shingles in the country. GAF shingles are engineered to withstand wind speeds of up to 155 mph for more than 2 hours before any roof damage is sustained. Our Mighty Dog Roofing team receives ongoing GAF training to maintain quality assurance. All GAF warranties are 100% transferrable and are also not prorated. We've partnered up with Team Rubicon and Roofs for Troops to provide up to $250 in rebates to veterans who use GAF or MDR in their residential roof installation.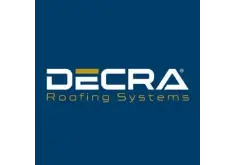 DECRA
Due to its outstanding durability and relatively low maintenance, residential metal rooftops are gaining popularity. Mighty Dog Roofing works with DECRA to provide top-tier metal roofing solutions. DECRA offers a wide range of beautiful metal roof styles to combine visual appeal with outstanding protection. DECRA's metal roofing options give the natural appearance of stone, slate, shingles, or shake while offering the unrivaled durability of steel. Metal roof materials by DECRA are backed up by a lifetime limited warranty and are transferable to a new property owner within 20 years of installation.
TYPES OF ROOF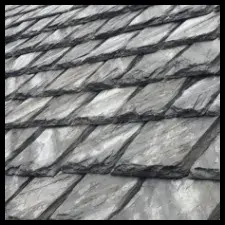 Slate Roof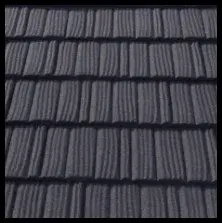 Stone Coated Steel Roof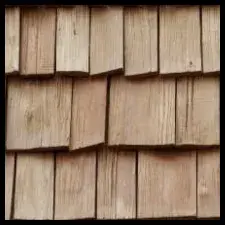 Wood Shakes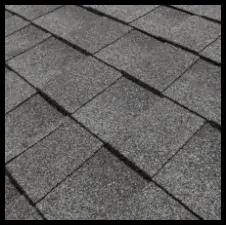 Asphalt Shingle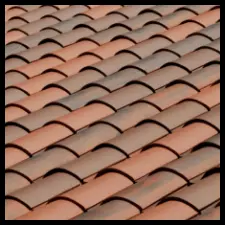 Tile (Spanish/Clay)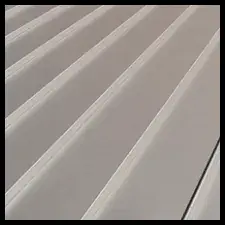 Metal Roof
TYPES OF GUTTERS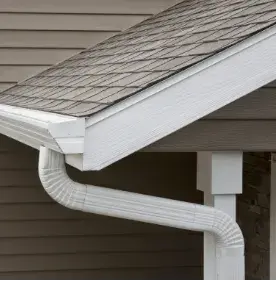 SEAMLESS GUTTERS
Built from a single piece of material, require no joints or fasteners for it to run the length of your home. The length is cut from a long piece of gutter, allowing it to be professionally cut to the exact length needed for your home.
Leaks are far less common. This reduces the debris that gets caught in the gutter, leading to less maintenance and upkeep.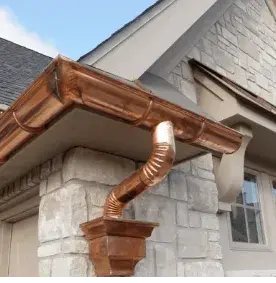 COPPER GUTTERS
Copper gutters are a favorite material for seamless gutters due to their high-quality, sturdiness, and ability to resist rust. They are also extremely strong and sturdy, with the ability to better withstand falling debris. A high-quality copper gutter installed by gutter installation experts can last generations if properly maintained.
GUTTER GUARDS
American Made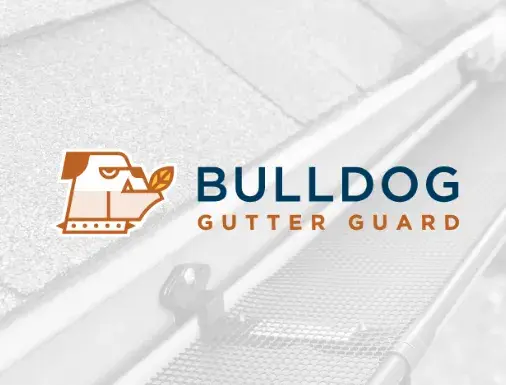 Bulldog Gutter Guard is an aluminum insert, designed to fit securely into your gutter and handle the heaviest of rainstorms. Available in two different colors:
Dark Bronze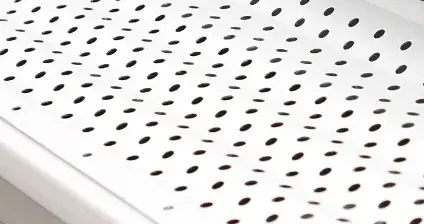 White
SIDING BRANDS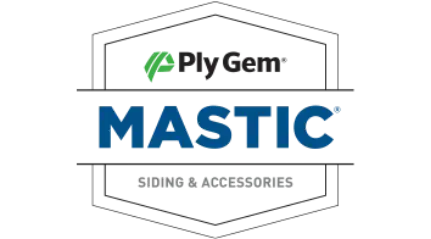 PLY GEM MASTIC
Mastic siding has long been regarded as the premium siding option for homeowners. Appreciated for its durability and ability to withstand inclement weather conditions, mastic siding by Ply Gem is supported by a V.I.P. lifetime warranty. For more than 75 years, Ply Gem has remained one of the most respected names in home siding and is today North America's #1 provider of vinyl siding.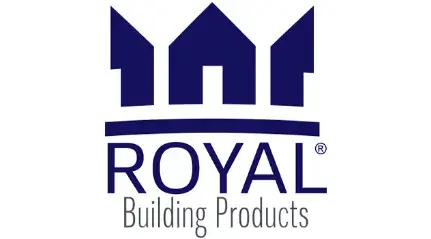 ROYAL BUILDING PRODUCTS
For more than 5 decades, ROYAL has manufactured a variety of quality home exterior products including composite and vinyl siding. ROYAL offers a wide selection of color and texture options for their materials, backing up products like their vinyl siding with a Double Lifetime Warranty. ROYAL's siding is created with resins which provide enhanced resistance against ultraviolet rays and infrared light. Mighty Dog Roofing coordinates closely with ROYAL to install the perfect siding to accentuate your home.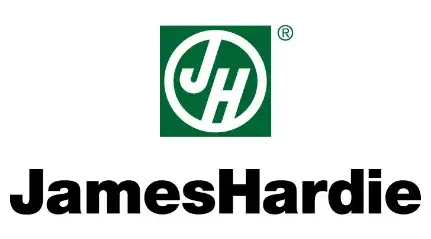 JAMES HARDIE
Another industry leader in siding, James Hardie, has partnered with Mighty Dog Roofing to offer some of the toughest siding available today. James Hardie's fiber cement siding is built to handle even the most severe weather conditions. The siding is developed to resist humidity, moisture and temperature fluctuations much longer than traditional vinyl or wood siding. Fiber cement siding is also fire-proof and virtually impossible for insects, rodents, or birds to penetrate.
TYPES OF SIDING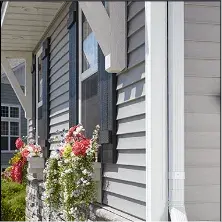 Vinyl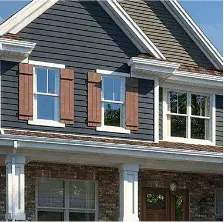 Solar Defense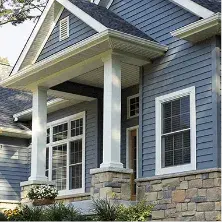 Insulated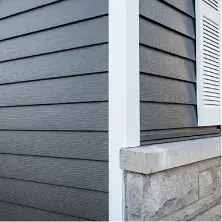 Steel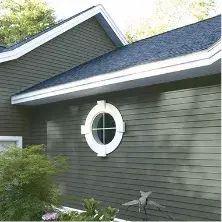 Aluminum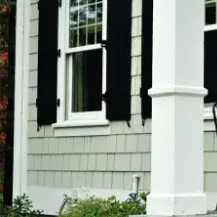 Hardie Cement Siding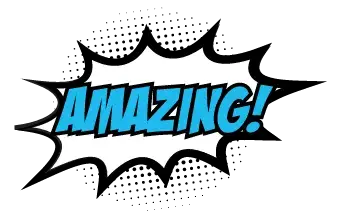 WINDOWS BRANDS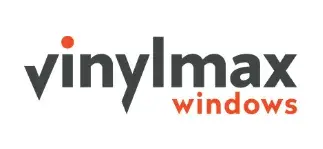 Vinylmax is a family-owned American company which is dedicated to quality craftsmanship. Our team has partnered with Vinylmax due to their ongoing commitment to employing members of the local community and relying on American-made materials to create their products. Vinylmax complies with all industry standards and offers Limited Lifetime Warranties for their custom-crafted windows.

Andersen Windows is a respected leader in the window replacement industry and was given the J.D. Power award for Customer Satisfaction in 2020 for its commitment to quality service. Anderson Windows also received the 2020 Energy Star Award in recognition of their eco-friendly window solutions. They guarantee their products with a completely transferrable 20-year warranty and all parts used in the manufacturing of Anderson Windows are sourced from the U.S. For these reasons and more, Mighty Dog Roofing continues to maintain a close partnership with Anderson Windows.
TYPES OF WINDOWS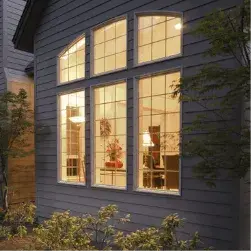 Single Hung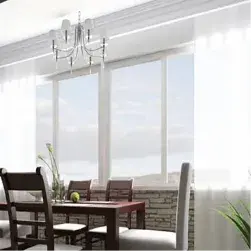 Double Hung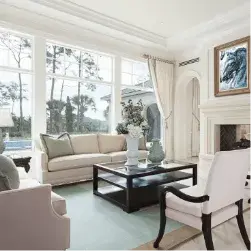 Slider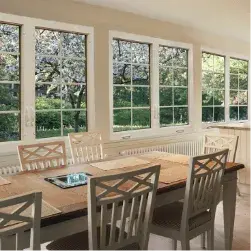 Picture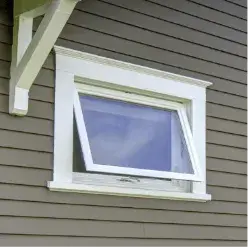 Patio Door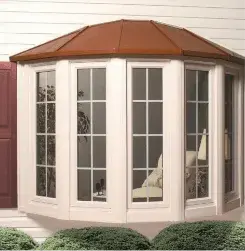 Casement
SKYLIGHTS BRANDS
VELUX has been producing quality skylights for more than 8 decades, offering an expansive selection of skylight options to choose from. VELUX is a proud sponsor of HGTV's "Smart Home" and "Urban Oasis". Many skylights by VELUX are backed by a No Leak Promise along with a 20-year warranty on the glass. Components like skylight blinds or controls are covered with a 5-year warranty. They are also dedicated to fostering a more eco-friendly future by aiming to be completely Carbon Neutral by the year 2041.
By fostering long-lasting relationships with our valued partners, Mighty Dog Roofing can provide outstanding roofing, siding, and window solutions which will stand the test of time. Our team of experts will help improve the appearance and comfort of your home, walking you through the process every step of the way. We offer flexible financing and are happy to answer any questions you may have. Call us today to speak with one of our friendly associates and learn more about how Mighty Dog Roofing can help create the perfect home for you.
20 Year warranty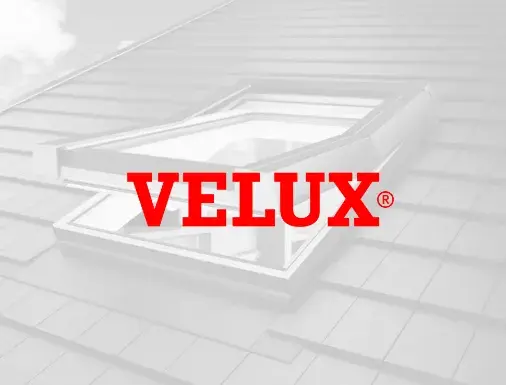 TYPES OF SKYLIGHTS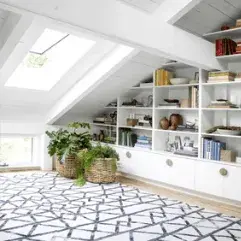 Skylights
Sun Tunnel® SkylightsSteel Roof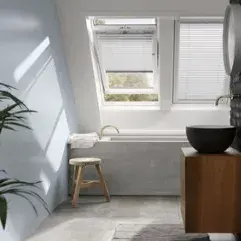 Roof Windows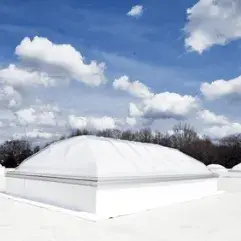 Commercial Skylights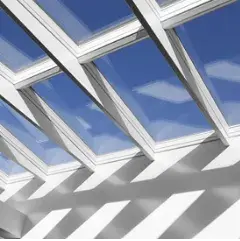 Modular Skylights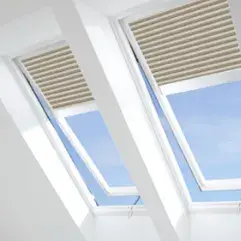 Skylight Blinds