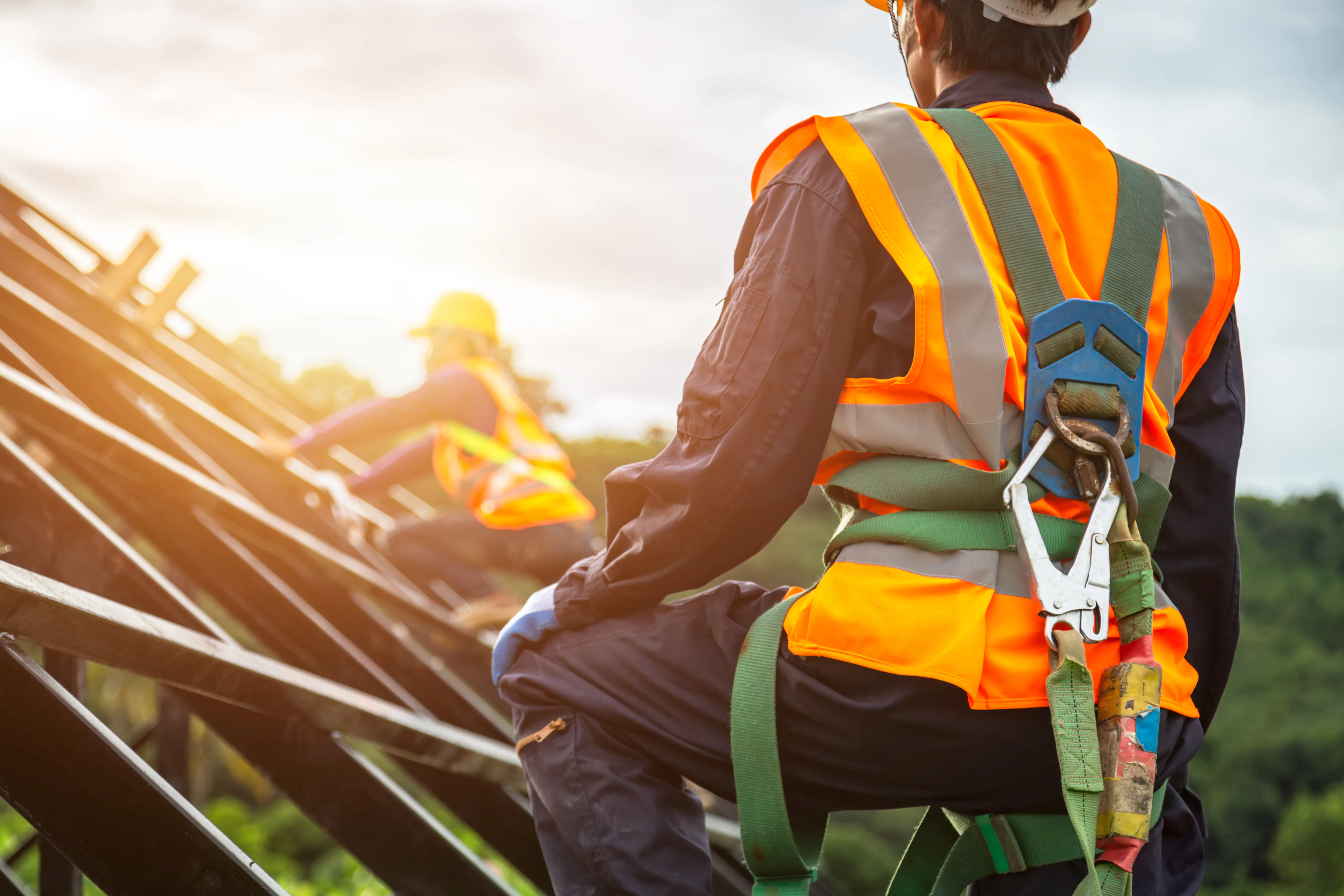 13 Questions to Ask Your Roofing Contractor
Things You Need to Know Before Signing a Contract
Published: 2022-06-25 22:00:00
13 Questions to Ask a Roofer Before Hiring
Hiring a friend or budget roofing contractors may seem like a clever idea after you realize what roof costs add up to, but keep in mind that when you need a new roof or roof repairs, you'll be paying for any shortcuts you take eventually. Therefore, finding a reputable and reliable contractor is essential if you want your roof to pass inspection, last, and look right on your home. Here are 13 questions to ask a potential roofing company to ensure you end up with a high-quality roof.
1. Do you have the appropriate license to do the work?
Each state is required to issue a roofing contractor license, which is different from a general contractor's license or business license. Most reputable roofing contractors will have no problem providing you with their license number so you can verify it online or with your state's licensing board.
Larger roofing companies will routinely check on their contractor's licenses to ensure they are not liable for issues, which should offer some peace of mind in your search.
While this may seem like an intrusive or distrusting question, it can save you a lot of problems down the road if you find you're dealing with someone without the proper licensing. A professional roofer will always have the proper licensing and shouldn't have a problem providing it.
2. What is your full legal company name and physical address? 
Unlike many companies in the digital age, most roofing companies cannot operate without a physical location. This is important for a few reasons. First, you'll be able to visit their office and get a feel for the kind of operation they're running and meet the people who will be working on your roof.
A second, more practical reason is that if something goes wrong during the roof replacement, repair or after the job is completed, you'll have a physical address where you can send any correspondence. You want to ensure you're working with a legal business, and a company without a physical address should serve as a warning sign when you hire your contractor.
3. How long have you been in business? 
Asking how long a roofing company has been in business is an effective way to get an idea of their experience and stability. A newer company may be eager to please and offer you a great deal, but they also may not have the same level of experience as a more established roofing contractor. Conversely, an older, more experienced roofer may be a little more expensive, but they're likely to have a better understanding of the roofing process and what it takes to get the job done right.
If you do choose to go with a newer roofing business, it helps to know whether you're getting a fair price. In the roofing business, you're often paying for experience so a first-year business with inexperienced roofers often runs promotions to garner interest and gain clients which could save you money.
4. Do you provide written estimates? 
When you receive an estimate for your roofing installation or repairs, make sure it's in writing. This document should include a detailed description of the work to be completed, the materials that will be used, and the roofing price for labor and materials. In many cases, this is different from simple roofing quotes.
We recommend you get as specific as possible, noting the exact price for the types of shingles you'll be using for your project. Asphalt shingles and solar shingles vary widely in price, and you want to make sure you're prepared for these types of discrepancies.
You should also make sure that the warranty information is included in the written estimate. If it's not, be sure to ask about the warranty and get the details in writing before you sign anything. While it may feel like you're nitpicking your busy contractor, having a detailed estimate in writing will protect you from any hidden costs or surprises that may occur when the job is completed.
A reputable contractor will have no problem providing you with a detailed roofing estimate and should be forthcoming about what is and isn't included in the final roofing price. Once you have a roofing estimate, you can compare it with other roofing companies to ensure you're not paying an overinflated cost. Keep in mind that a roof installation cost will vary from repair or replacement costs.
5. Can you tell me about your insurance?
 It's important to know that your roofing contractor is properly insured in case of any accidents that may occur during the roofing process. Ask to see a certificate of insurance and verify that it's up-to-date and covers both general liability and workers' compensation. Most insurance companies will be able to verify this for you.
If your contractor is reluctant to provide proof of insurance or tries to skirt around the issue, that's a red flag that you should take your business elsewhere. Proper insurance protects both you and your contractor in case of an accident, so it should be no problem for them to provide you with the necessary documentation.
Your homeowner's insurance policy isn't always enough to cover any accidents that may occur during the roofing process, so don't let your contractor convince you otherwise. The roofing company needs to have general liability insurance from your insurance company for you to move forward.
6. Do you offer a warranty for your roofing work? 
Most reputable roofing companies will offer a limited warranty on their workmanship for a certain period after the job is completed. This protects you in case problems arise with the roof after it's been installed or repaired and should ensure the company will use quality roofing products to avoid issues, they'll be liable to fix.
In some cases, you can also buy an additional warranty for extra protection against things going wrong after the initial warrantee expires. This may cover exterior roof damage, or factors outside of the roofer's control.
Be sure to get the details of the warranty in writing before you sign anything. The written warranty should include how long the workmanship is guaranteed for, what is and isn't covered, and how to file a claim if you need to. In many cases, properly sourced materials come with their own warranties that your contractor should know about.
There is a large degree of variance when it comes to what is covered under warrantees, with some ensuring only the roof structure, while others vouch for shingles, tiles, and other components.
If your contractor refuses to provide a warranty or tries to give you the run-around, that's a definite sign that you should take your business elsewhere.
7. Do you use roofing subcontractors?
In some cases, your roofing contractor may choose to use subcontractors to complete your roofing job. While there's nothing inherently wrong with this when it comes to roofing ethics, it's important to know in advance so you can verify that the subcontractors are properly licensed and insured.
If your contractor does use subcontractors, be sure to get their contact information so you can follow up and verify that they're properly licensed and insured.
8. What do you do to ensure the project is on time?
It's important to know what your contractor is doing to ensure that your roofing project stays on schedule.
In many cases, the roofing job is dependent on other trades such as electricians and HVAC technicians, especially if you're installing an entire roofing system. Be sure to ask your contractor how they're coordinating with other trades to keep the project on schedule. In some cases, your contractor may have a project manager on their roofing crew who is solely responsible for keeping the project on track.
Keep in mind roof repairs may not be on the same schedule as roof replacements and you may need to play your project around material shortages, however your contractor should not keep you waiting, continually postpone work, or demand extra payment for not completing the project on time.
If your contractor doesn't have a satisfactory answer for how they're keeping the project on schedule, that's a red flag that the contractor isn't concerned with roofing ethics.
9. What do you do with refuse material?
When your roof is being replaced or repaired, there will be a significant amount of refuse material such as old shingles, nails, and edge metal. It's important to know what your contractor plans on doing with this material so you can ensure that it's disposed of properly.
In many cases, your contractor will haul the material off to a landfill throughout the roofing job. However, some contractors may choose to recycle the material. Be sure to ask your contractor what their plan is for disposing of refuse material before you sign a contract, in some cases, you may be responsible for disposal which will factor into your overall costs.
10. How will you protect my lawn during this project? 
Your roofing contractor should take measures to protect your lawn during the project. In many cases, this will involve using tarps and plywood to cover any exposed areas as well as not leaving debris on the grass to prevent dead patches.
It's important to know how your contractor plans to protect your lawn during roof replacement so you can be sure that it won't be damaged during the project. Shingles and other roofing materials are heavy and can kill grass quickly, which is something you would be responsible to fix due to unscrupulous roofers.;
If your contractor doesn't have a good answer for this, it's something to consider adding to your pro/con list.
11. Are you associated with a manufacturer? 
In some cases, roofing professionals will be associated with a specific manufacturer. In many cases, this means that they've been factory-trained in proper installation practices and have access to special pricing for quality materials.
If your contractor is associated with a manufacturer, it's important to know which one. This will give you an idea of the quality of materials that they'll be using for your roofing repair or replacement as well as their level of training. If they're working with well-known manufacturers, this often means the contractor is familiar with roofing systems that are designed to work together, rather than sourcing cheap materials and marking them up for a profit.
12. Do you have any references?
It's always a good idea to ask for references from any contractor that you're considering doing business with, even if you're just looking to fix a roof leak.
In most cases, your contractor will be happy to provide you with a list of references to help give you peace of mind. Be sure to follow up with these references and ask them about their experience working with the contractor.
If your contractor is unwilling or unable to provide you with references, you may want to do some digging on your own to make sure there are no skeletons in the closet. Reputable companies should have long lists of references for a job well done.
13. Can I See Some Reviews?
 In addition to talking to references, it's also a good idea to read online reviews of your potential contractor.
There are several websites where you can find reviews of reputable roofing contractors in your area, such as Google, Yelp, Better Business Bureau, and Angie's List.
What you're looking for is evidence of a bad installation, poor customer service, or the roofing company being dishonest. Exterior roof damage that occurs after installation is completed is not the responsibility of the roofing contractor in most cases. When reading reviews, be sure to take them with a grain of salt. In some cases, people may be more likely to leave a review if they've had an unpleasant experience even if they're dealing with qualified roofers.
Online reviews can give you a good idea of the quality of work that you can expect. Be sure to take the time to read these reviews and look for any red flags that may indicate that the contractor is not up to par.
Questions to Consider when Evaluating Roofing Contractors 
These questions are not essential when it's time to hire your contractor, but they are considerations you should be aware of, especially if you noticed a few red flags with the main questions.
What is the timeline for this project?
Have you done this type of project before?
Do you have any concerns before we start this project?
Do you foresee any roadblocks with this project?
What is your contingency plan if something goes wrong?
How will you communicate with me during the project?
What is your policy on changing orders?
Are you up to date on the building codes in this area?
Knowing the answers to these questions will help you if something goes wrong, especially if you get the answer in writing. Take it from us, not every roofing contractor has extensive experience with every type of roof and taking some time to ask these roofing questions can save you from making a mistake.
For example, you may want to know if your contractor has done a roof layover before, and if they have an opinion on whether it is the best choice for your home. Just because something can be done, isn't a good reason to do it, and an ethical roofer will take the time to come up with the best solution.
Find the Right Roofing Contractor for the Job
Reputable roofers should readily have answers to your questions, and if you have any concerns, they'll take the time to get back to you rather than pressuring you into the project. The biggest warning sign to look for is a contractor who won't answer your questions or has the wrong answers. Do not hire a company without insurance, a roofing license, written estimates, or warrantees. Once all these qualifications have been met, the highest priority qualities your contractor should have include:
The ability to answer all your questions satisfactorily
Transparency and honesty in their answers
A willingness to take the time to understand your roofing project and put you at ease
The biggest mistake many homeowners make while getting roofing estimates.
One of the biggest mistakes homeowners make while getting roof estimates is trusting an online roof estimator tool will be 100 percent accurate. These should serve as a rough guide before you negotiate terms with your contractor. Not reading the fine print or asking roofing questions is a surefire way to find yourself in a tough situation. We recommend you never sign a contract or make a down payment without getting everything in writing.
A verbal agreement is not legally binding, and if there are any roofing issues with the project, you will have no recourse if the contractor does not fulfill their end of the bargain.
We recommend making sure that your written contract includes all the following:
A detailed description of the work to be performed
The estimated start and completion date of the project
A payment schedule
A clause that allows you to cancel the contract if the contractor does not start on the agreed-upon date
A clause that allows you to cancel the contract if the work is not completed by the agreed-upon date
A clause that allows you to cancel the contract if the work is not up to par
A clause that releases you from the contract if the contractor goes out of business
Be sure to read over the contract carefully before signing, and don't be afraid to ask for clarification on anything that you don't understand. Once you're confident that everything is in order, go ahead and sign the contract.
You should also get a copy of the signed contract for your records.
Conclusion
By following our advice and getting these questions answered, you're much more likely to find a qualified roofer. Whether you're looking for a new roof covering, specialty shingles, or a consultation, keep in mind our team of expert roofers is prepared to answer all important questions you may have about your project.
With offices spread across the United States, Mighty Dog Roofing is ready in nearly any community to supply quality craftmanship, trustworthy materials, and fair written estimates for potential clients, even if you just need a comparison to make sure you're getting a good deal.