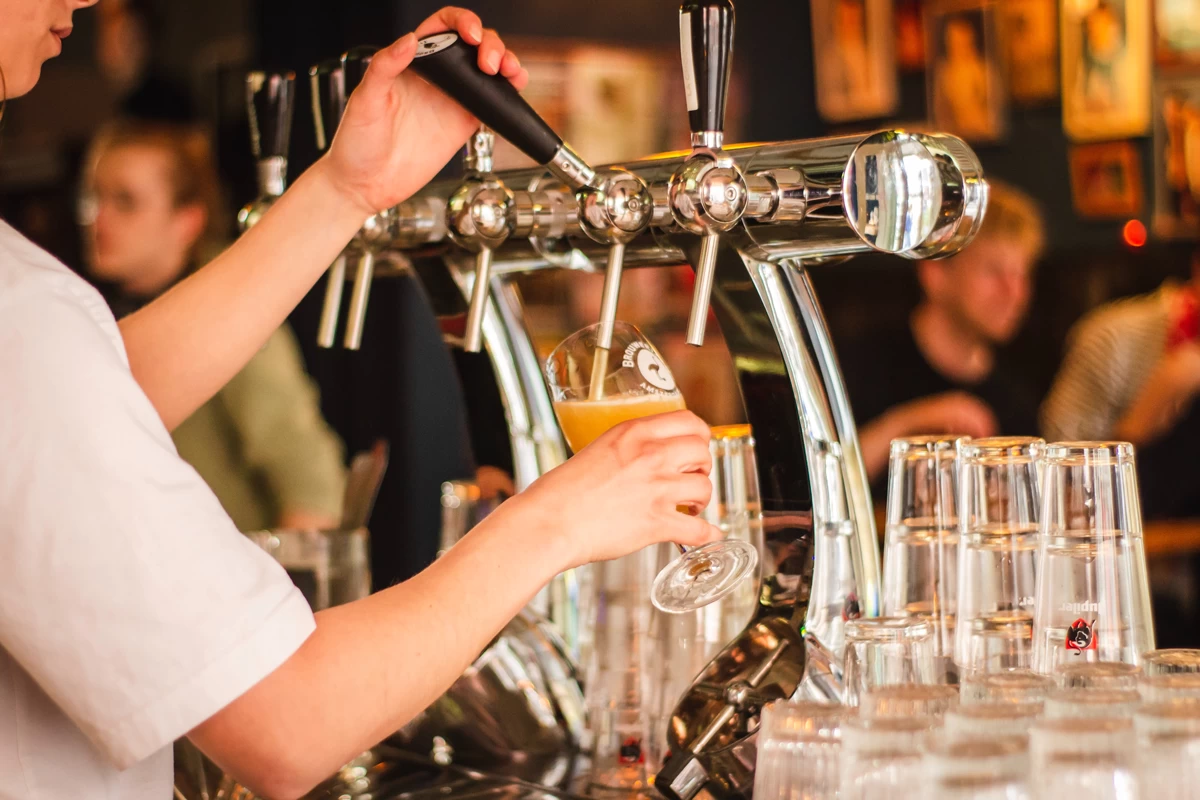 5 Local Breweries near Needham, MA
Check out the rich local beer scene in Boston
Published: 2022-07-08 17:26:36
The history of Boston beer is rich and fascinating, dating back to the colonial era. Boston was actually home to the first brewery in the United States, established in 1632. Today, there are notable national brands like Samuel Adams that have their roots in Boston. But the local beer scene has exploded recently, with over 100 breweries operating in and around the city. Here are some of the ones where the crew from our Needham Massachusetts roofing company likes to stop by.
Jack's Abby Craft Lagers
<
Jack's Abby Craft Lagers is a family-owned brewery in Framingham, MA. The brewery was founded in 2011 by three brothers who share a passion for craft beer. Jack's Abby is just a short drive from Needham, MA, and they offer various lagers and IPAs. The place is often busy, but it has a large outdoor sitting area, so you can always find a place.
Featured Jack's Abby Beers
The most popular Jack's Abby bears are the Mass. Destructive, the Hoponius Union, and the Blood Orange Wheat. The Mass. Destructive is a 6.5% ABV IPA that features tropical fruits and citrus aromas. The Hoponius Union is a 6.7% ABV hoppy lager with grapefruit and pine flavors, while the Blood Orange Wheat is a 5.2% ABV wheat beer brewed with blood oranges.
Trillium Brewing
Trillium Brewing is located in Canton, MA, and was founded in 2013 by JC & Esther Tetreault. Trillium Brewing Company has become one of New England's most buzzed-about breweries, specializing in farmhouse ales and IPAs. The brewery has two locations, the original in Canton and a second location in Boston.
Featured Trillium Beers
Trillium Brewing offers many different beers, but the most popular are the Fort Point Pale Ale, Congress Street IPA, and the Melcher Street India Pale Ale. The Fort Point Pale Ale stands out the most as it's brewed with Mosaic, Citra, and Amarillo hops, featuring a light malt body with notes of tropical fruits, citrus, and pine.
Castle Island Beer
Castle Island Beer is a local brewery near Needham, MA. They offer a variety of beers, including IPAs, stouts, and porters. Their taproom is open Wednesday-Sunday and offers growler fills and flights. In 2014, Adam Romanow and his wife Andrea founded Castle Island Brewing Company. The brewery is named after Castle Island, located in Boston Harbor.
Featured Castle Island Beers
Castle Island Beers brewery offers a variety of beers, including the most popular Candlepin, an American Pale Ale with a light body and citrusy hop aroma. Another popular beer is the Hi-Def, an India Pale Ale that is double dry-hopped and has a fruity, resinous flavor. The brewery also offers seasonal beers, such as the Summertime Citrus Wheat and the Winter Warmer, a spiced ale.
Distraction Brewing Company
Distraction Brewing Company is located in Needham, MA, and is a local favorite among beer lovers. The brewery offers a wide variety of beers, including IPAs, stouts, porters, and more. Distraction Brewing Company also has a taproom where visitors can enjoy their favorite brews. It was founded in 2014.
Featured Distraction Beers
The most popular beers at the Distraction Brewing Company are the IPAs. The brewery offers a variety of IPAs, including the Citra IPA, Mosaic IPA, and Galaxy IPA. The Citra IPA is a light-bodied beer with a citrusy flavor and a slight bitterness, while the Mosaic IPA is a medium-bodied beer with a tropical flavor and a moderate bitterness.
Notch Brewery
Notch Brewery was founded in 2010 by Chris Lohring. It is located in Salem, Massachusetts, and focuses on producing European-style lagers. The brewery stands out for its use of decoction brewing, a traditional method that involves boiling a portion of the mash to add richness and depth of flavor.
Featured Notch Beers
The popular Notch beers include the Left of the Dial IPA, the Session Pilsner, and the Czech-Style Pilsner. The Left of the Dial IPA is an unfiltered New England-style IPA dry-hopped with Citra and Mosaic hops. The Session Pilsner is a lower-alcohol pilsner brewed with German Pilsner malt, and Czech Saaz hops.
---
Other Things To Do In Needham Massachusetts: