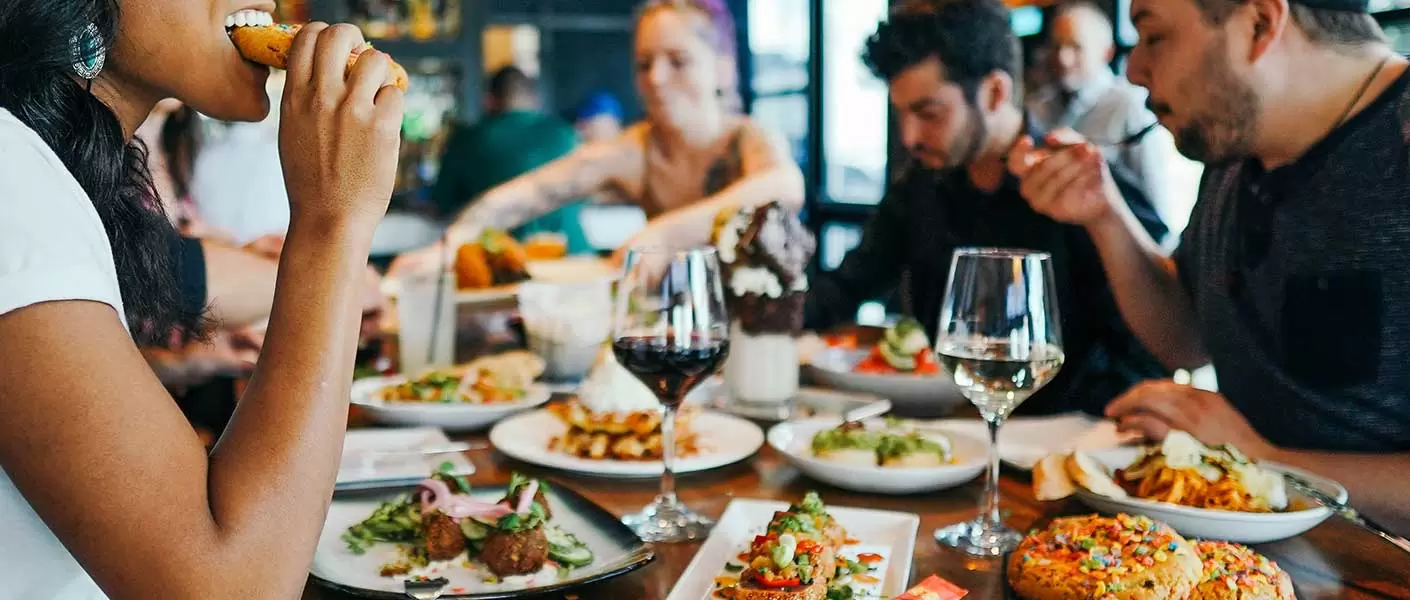 Best Places to Eat in Sherborn, MA
Enjoy some of the delicious food this town has to offer
Published: 2022-08-12 09:38:21
When we're not taking care of the roofing needs in Sherborn, you can bet you'll find us enjoying some of the delicious food this town has to offer. From traditional New England cuisine to international fare, there's something for everyone in Sherborn. Here are a few of our Sherborn MA roofing company team's favorite places to eat. So whether you're in the mood for something casual or more formal, these eateries will satisfy your cravings.
Heritage of Sherborn
The first stop on our list is Heritage of Sherborn, which includes a seasonal menu created by renowned restaurateurs Josh and Jen Ziskin using fresh, regional products.
Here you can enjoy New England's hearty, delicious flavors in the Gastro-relaxed Pub's comfort, in its sophisticated fine-dining room, or by ordering takeout from the Provisions Shop and bringing it to a friend.
Are you looking for catering?
Heritage will either travel to the location of your choice or assist you in planning your wedding or special event in one of their five private dining and function venues.
Rustic Pizza
A small, family-run restaurant called Rustic Pizza offers high-quality Italian comfort cooked with carefully sourced, premium ingredients. The exceptional abilities of their pizza chefs will transport you to ancient Sicilian towns, Napoli, and Rome.
Sandwich lovers will enjoy the finest ingredients on the restaurant's handcrafted bread. They also provide a range of freshly produced to-order salads.
C & L Frosty
C&L Frosty has been pridefully serving the Sherborn area and surrounding regions since 1975. Located within Sherborn's center, C& L frosty is an excellent spot for get-togethers with friends, students, and local sports teams.
Along with their famous onion rings, fresh seafood, clams, scallops, fish, and the most incredible burgers in town, they proudly sell Richardson's Ice Cream for a sweet treat to top it all off. Visitors can enjoy a meal or perhaps simply an ice cream sundae at one of the picnic tables surrounding C&L Frosty.
Dunkin'
If you're looking for something familiar, Dunkin' is America's preferred all-day, daily stop for coffee, espresso, breakfast sandwiches, and doughnuts. More than 3 million people are served daily by Dunkin', one of the world's largest networks of bakeries and coffee shops.
There are usually donuts to satiate your cravings, and there are also other luxury beverages available. Dunkin' is pleased to serve Sherborn, Massachusetts, for all breakfast and snack requirements.
---
Other Things To Do In Sherborn Massachusetts: