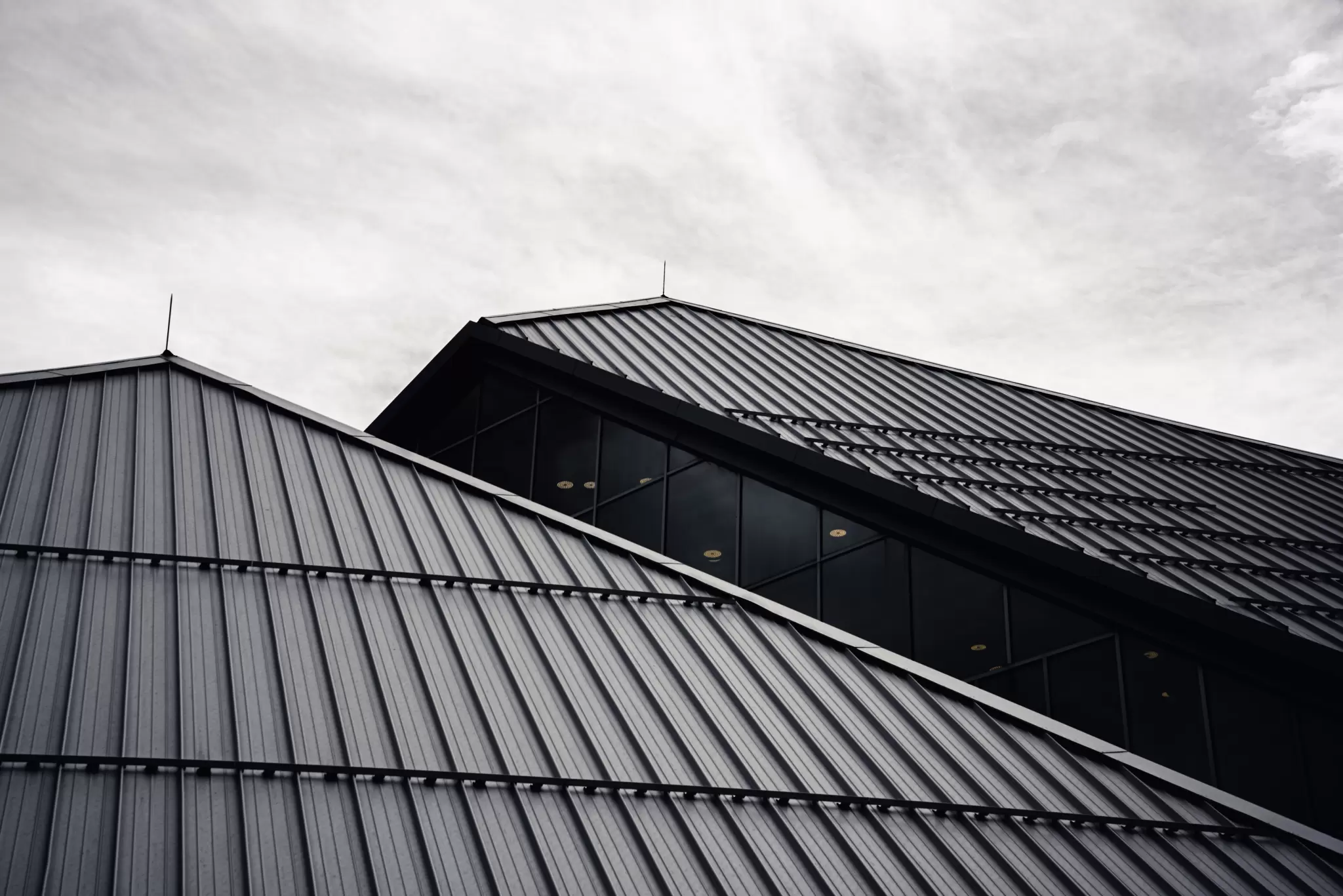 Metal Roofing Cost Guide: All Considerations Included
Ensure Greater Longevity and Durability for Your Roof
Published: 2022-10-11 11:42:13
Replacing your old shingle roof with a superior metal roof is a big step for most homeowners. The extra up-front costs can sometimes turn off potential customers because they don't have all the information needed to make the decision.
In addition, there may be many benefits to going with a quality metal roof that you may not be aware of. These benefits, like durability, no-maintenance, and increased property value, can bring the cost into perspective and help the consumer understand why metal roofing may be right for their most cherished asset.
In this guide, we have included everything you need to know about metal roofing to aid you in the decision-making process. There are also helpful links to get you started and answer any questions you may have.
Metal Roof Prices by Type
In the first section, we will discuss the different types of materials that are available and what you can expect to pay for each one, not including installation. The figures are based on the average roof size of 17 squares (1700 square feet) in the U.S.
Aluminum Shingles
This corrosion-resistant roofing material is fireproof and has reflective properties to aid in the cooling of your home. These roofs come with a 50-year+ warranty and are lightweight, but still durable. Aluminum shingles cost from $3.25 - $6 per square foot. If we average that, it's $4.63 — multiplied by the national average size roof of 1700 square feet, it puts the average materials cost at $7,871.
Corrugated Metal
Corrugated roofing is made of galvanized steel and then painted for protection against the elements. This is the least expensive material on the list at $1.50 - $2 per square foot, depending on gauge and paint type.
Stone Coated Metal Roofing
Like the name implies, this type of roofing consists of steel sheets coated with stone granules that give your roof a unique and traditional look. The material costs of this type of metal roofing range between $5 - $11 per square foot, giving you an average of $8 and making the price of an average home $13,600.
Copper Tiles
Copper tiles are the most expensive version of metal roofs on the list. Coming in at a cost of $13 - $25, this puts them at an average of $19 per square foot, bringing the total to $32,300.
Steel Shingles and Tiles
Steel roofing comes in various types: galvanized, galvalume, and stainless. Stainless steel is a rare and expensive choice at $10 - $16 per square foot. On the low-end, stainless-steel materials would be $17,000 alone. Galvanized is the most popular choice, coated with zinc to prevent damage from the elements. It is cheaper than stainless at $3.25 to $4.25 per square foot. If we average this to $3.75, the cost of a full galvanized roof would be $6,375.
The least expensive choice when it comes to steel roofing options is galvalume, a steel coated with aluminum that costs between $75 and $250 per 100-square-foot sheet. This is a wide price range, but to get an idea, low-end sheets would cost $1,275, while the upper end at $250 would run $4,250.
Standing Seam Panels
This concealed fastener style roofing material has too many variables to set an accurate average price range. It is best, if you are considering the benefits of standing seam metal roofing, to contact your trusted local roofing professional.
Tin Roof (Terne)
Terne is made from stainless steel pressed between layers of tin and can withstand anything Mother Nature can throw at it. Tin roof panels range from $3.5 - $14, giving you an average of $8.75, and a total average cost of $14,875.
Zinc
Zinc roofing has an amazing 150-year potential lifespan and requires little to no maintenance. The price range for zinc panels is $6 - $10, giving you an average of $8 per panel. Based on these numbers, the average price for materials on a zinc panel roof is $13,600.
Prices by Metal Gauge
The thickness of metal is measured by gauge. The smaller the number, the thicker the material. When deciding on which metal roofing you're going to use, it's important to take the cost of thicker materials into account.
When deciding on the best gauge for your home's roof, take into consideration the weather your roof will be standing up to. Hail, wind, and heavy snow should all be factored in.
Gauge is a range of inches, so different materials may have the same gauge but vary slightly in thickness. Common sense dictates that the thicker the metal, the more basic material needed, which will raise price accordingly.
24 Gauge
As the thickest and most expensive on our list (leaving out 22 gauge), 24 gauge is going to be the most expensive. Remember, the smaller the number the beefier the metal. So, of the three most popular gauges, 24 is the thickest.
26 Gauge
This gauge is the most widely used for all applications of metal roofing both commercial and residential.
29 Gauge
The highest gauge for home roofs is 29 and is the cheapest gauge you can use. This thickness is used for 90% of all residential metal roofs.
Coatings
Another cost associated with metal roofing not to overlook is the coatings that are needed to give your roof color, protect it from the elements, and provide sealing. The cost of coatings ranges from $0.50 to $4 per square foot. For an average 1700 square foot roof, this would be between $850 and $1,600. This cost should be included in any bid you receive from a professional service provider. If you have questions about coatings or anything else, contact us for a free consultation.
Cost of Accessories/Tools
DIYers should take a long pause when it comes to metal roofing. There are specialized skills and tools involved in the process, so installing your own metal roof is not recommended. Although the cost of tools will be substantial, the real price can come from a job that is not done properly. Also consider the insurance implications of not hiring a licensed professional.
Hiring a Professional
The best solution when getting a metal roof installed is to consult with a professional roofing contractor. There are many things to consider other than just the installation of your new roof. Removing the old roof, disposing of material waste, replacing underlayment properly, and figuring out what specialized equipment you'll need names only a few.
When it comes to your home, trying to save a few bucks here and there could cost you big time down the road. Like DIY, this is no time to go with substandard processes to save money.
Metal Roof Underlayment Costs
If the sound created from rain on your new metal roof is a concern, the solution is installing good underlayment prior to roofing. Be sure to include this cost when figuring how much your metal roof will cost in total. Metal roof underlayment can cost between $4 to $5.5 per square foot. If you average those figures to $4.75 and multiply by the square footage of your roof, you will get the total underlayment cost. Using the national average, this would be a cost of $8,075 including installation.
Exposed vs Hidden Fastener Metal Roofs
When deciding on the style of your metal roof, exposed fasteners will keep the cost lower due to easier installation. Alternatively, hidden fastener styles may suit the look you're going for better and can reduce the chances of problems caused by exposed fasteners. Deciding on which method to use is a process unique to your situation and budget.
Installation by Pitch
Another area to consider when pricing your metal roof installation is the pitch of your roof. Pitch is simply the steepness of the slope of your roof, or how many inches of rise you have per foot. The national average for increased pitch from 3/12 to 5/12 is around 8%. 9/12 and above will be in the 10-12% range.
Labor Cost to Install a Metal Roof
This will depend greatly on three major factors: the type of roof you're installing, roof pitch and complexity, and the area of the country you live in. Normal charges run about $350-400 per square, but with standing seam styles, that can jump to $500 or higher.
Your best bet here, once you decide on the style of your metal roof, is to contact the pros in your area and compare quotes.
Metal Roofing Maintenance and Cleaning
Even though metal roofs are generally low maintenance, they will need cleaning from time to time. The first priority when cleaning your metal roof is safety, followed by a good annual pressure wash.
Metal Roofing vs Asphalt Shingles
With asphalt shingles lasting 15-20 years on average and not being recyclable, this is an easy choice to make. Metal roofing can last 50-70 years+ and can be a one-time solution to your home's protection and market value.
Talking about market value, the difference in price of a metal roof over asphalt shingles can be recovered many times over. Resale value of homes with metal roofs is one benefit, as well as energy savings, and discounted homeowner's insurance premiums. The average return on investment for homeowners is 85.9% on the home's market value.
Benefits of Metal Roofing
The increasing popularity of metal roofs over the last twenty years has been steady. Once thought of only for barns, sheds, and commercial buildings, the realization that metal roofing can improve the value, beauty, and energy efficiency of residential homes cannot be denied.
Long-lasting and Durable Alternative
When properly installed, metal roofing can last a lifetime, and if needed, can be painted instead of replaced. With an estimated 3-4-times the expected life of traditional asphalt shingles, metal roofs are sure to pay off after the initial expense.
Eco-friendly
Not only are metal roofs recyclable, but they are also made using recycled materials. And as we will see next, they can cut down on energy usage, adding to the benefits of environmental protection.
Energy Efficient
Metal roofs not only hold heat in, but can reflect the powerful rays of the sun to make your home much more efficient to keep warm or cool. Saving on energy costs and helping the environment in the process is a winning proposition for any homeowner.
Beautifies and Adds Character to Your Home
With so many styles and colors of metal roofing available today, you can add any look that your imagination can dream up to your home. Once you've decided on your budget, this is a great time to consult with a professional to pick the best style and color for your type and design of home.
FAQ
What is the Cost Difference Between Metal Roofing and Asphalt Shingles?
Depending on the type of metal you choose, the difference can range from as little as $3,000 up to $10,000 or more.
Are Metal Roofs Able to Withstand Hurricanes?
Yes, according to tests performed by the Metal Roof Alliance, metal roofs can withstand wind gusts up to 180 mph, and sustained hurricane winds of 140 mph. This strength dwarfs the ability of asphalt shingles to endure 60 mph winds, making metal roofing the clear choice in climates that have regular severe winds from any variety of storms.
Are Metal Roofs Noisy Compared to Traditional Asphalt Shingles?
If properly installed with the correct underlayment, the noise difference from rain is negligible. This is another instance where it's imperative to get the best professional available in your area to make sure not only underlayment but also screws and other accessories are installed correctly.
Can Metal Roofing Be Installed Over Shingles?
To get the most out of your new metal roof, professionals recommend removing the old roofing first to ensure that you get the best noise reduction and life expectancy from your metal roof.
Does a Metal Roof Improve the Resale Value of My Home?
Yes. Not only can metal roofs improve curb-appeal, but their extended lifespan, comprehensive warranties, durability, and energy efficiency can raise your home's value up to 70% of the roof cost and an overall increase in value of 6%.
To learn more information and to schedule a free consultation to answer all your questions, visit the professionals at Mighty Dog Roofing.