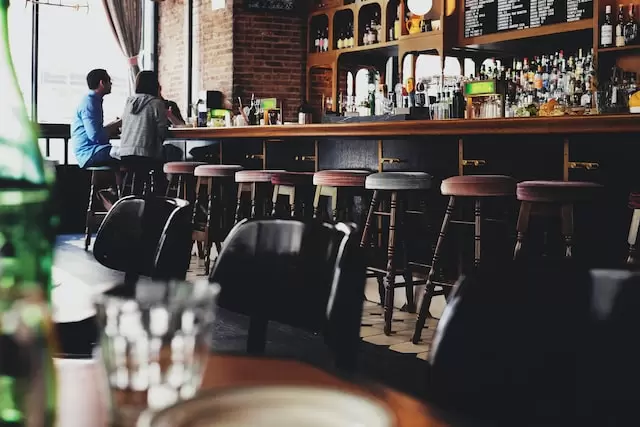 Bars in Pittsburgh PA
Some of the best bars and restaurants in the state of Pennsylvania lay beyond the north shore of the Ohio River.
Published: 2022-10-26 08:13:14
Some of the best bars and restaurants in the state of Pennsylvania lay beyond the north shore of the Ohio River. From upscale American pubs to hole-in-the-wall Irish eateries, your options are only limited by your knowledge of Pittsburgh.
Whether you're looking for a low-key place to catch the game or are after a bar with high entertainment value to get lost in the night, Mighty Dog has you covered with today's guide.
This is a list of our favorite bars, grills, and pubs to help you decide what venue is ideal to hit next on your night out.
Hal's Bar & Grill
Hal's is an upscale pub grub with a wide selection of microbrews and cocktails located just north of Rochester Road on Lower Arrowhead.
Hal's offers seasonal cocktails and food. Their rotating food menu and details on their bottle shop are posted on their website.
Knuckleheads
Knuckleheads is a high character sports bar with a hole-in-the wall vibe and motorcycle themed décor. Fast drinks on a squeaky-clean bar, friendly staff, and frequent live music are found at the north end of Babcock Blvd.
Check their website for information about happy hour and events like their weekly Taco Tuesdays.
The Hop House
Across the street from Knuckleheads, the Hop House is an intimate setting with lots of regulars and traditional American bar food.
Hop House has comprehensive list of domestic beers which rotates regularly, and some unique wing and pizza flavors to keep you coming back for more.
North Park Lounge McCandless
Towards the south end of Babcock Blvd, North Park Lounge is a low-key grill and sports bar which serves classic American food.
North Park Lounge notably offers game day specials for every Pittsburgh Pirates game (season runs from late March to early October).
Sieb's Pub & Restaurant
Located on the southeast corner of Babcock and Short, Sieb's is an Irish-style pub with traditional food, a martini menu, and live entertainment.
Sieb's is a casual environment with modern wood-finish décor and exposed brick walls. They offer catering and host events and banquets which customers can book on their website.
Barry's Pub
Barry's Pub is an upbeat setting with pool, darts, and rotating events every night of the week. This colorful and modern American pub is located off of Perry Highway near Pine Road.
Check out Barry's for karaoke on Tuesdays and Thursdays, Name That Tune on Wednesdays, and Happy Hour on Mondays and Fridays.
Wheelfish
Northwest of the intersection of Thompson Run and Sangree, Wheelfish is a barbecue joint with specialty bourbon, live music, and a stylish wood décor.
Enjoy a modern east-coast take on barbecued ribs and smoked meats and plenty of draft beers to keep everyone happy.
Rupes Roadhouse
You can find Rupes Roadhouse north of Highway 65 on Camp Horne. Rupes serves specialty American-style burgers and also has a great gyro sandwich.
Happy Hour at Rupes is from 5 to 7 PM and includes discounted sides and appetizers to go alone with a fine selection of domestic brews.
---
Other Things to do in North Pittsburgh: