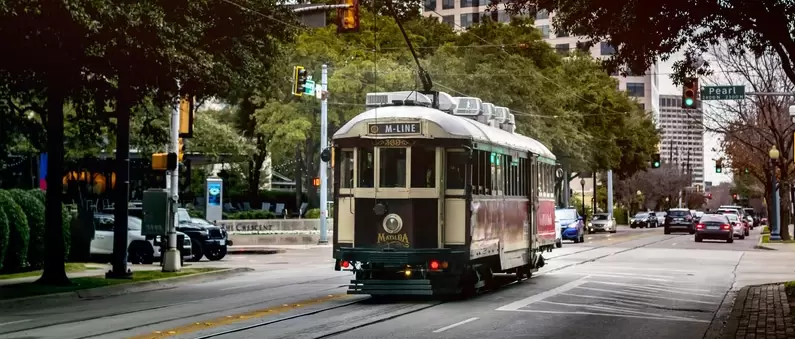 Neighborhoods in Dallas, TX
Whether you're looking for somewhere suburban or downtown, there's a neighborhood for you in Dallas
Published: 2022-08-09 20:36:48
If you're looking for a place to live in Dallas, TX, you'll want to check out the neighborhoods. As long-time Dallas roofers, we've worked all over and know that each neighborhood has its unique charm and personality.
So whether you're looking for somewhere suburban or downtown, there's a neighborhood for you.
Far North Dallas
Far North Dallas is a suburban area of Dallas made up of many smaller neighborhoods, each with its feel. You'll find plenty of shopping and dining options here and parks and recreation. Far North Dallas is a calm neighborhood, great for raising a family or retiring.
Old East Dallas
Old East Dallas is a neighborhood east of downtown Dallas and south of Mesquite. It's one of the oldest neighborhoods in Dallas, with many homes dating back to the late 1800s. The neighborhood is known for its tree-lined streets and Victorian-style houses.
West Dallas
West Dallas is one of the most diverse and rapidly gentrifying neighborhoods in Dallas. It's home to a large Hispanic community and many new residents from all over the world. In addition, the area has seen significant economic development in recent years, including the opening of the Dallas Design District and the redevelopment of the Trinity River Corridor.
Lakewood
Lakewood is located in East Dallas and is known for its quiet, family-friendly atmosphere. The area is home to many young families and professionals who appreciate the small-town feel of the neighborhood. Lakewood also has a strong sense of community and features a variety of local businesses and amenities.
Greenland Hills
Greenland Hills is a neighborhood in Dallas, TX, located just north of SMU and east of Preston Hollow. Greenland Hills is home to many young professionals and families as it has various housing options, from apartments to single-family homes.
Little Forest Hills
Little Forest Hills is a neighborhood in Dallas, TX, known for its eclectic mix of bungalows and cottages, many of which were built in the 1920s and 1930s. The neighborhood is also home to many businesses, including restaurants, bars, art galleries, and boutiques.
Vickery Place
Vickery Place is a Dallas, TX neighborhood bordered by Ross Avenue to the north, Belmont Avenue to the south, Ingram Street to the east, and Hampton Road to the west. The neighborhood is named after William L. Vickery, who developed the area in the late 19th century.
West End
West End is a neighborhood in Dallas, Texas, bounded by downtown to the east, Love Field and the Medical District to the north, Victory Park and Uptown to the west, and Oak Lawn to the south. The neighborhood is home to many restaurants, bars, shops, and entertainment venues.
Junius Heights
Junius Heights is a neighborhood located in east Dallas, Texas, bordered by Swiss Avenue to the north, Fitzhugh Avenue to the south, Henderson Street to the east, and Central Expressway to the west. The neighborhood is predominantly residential, with tree-lined streets and a mix of historic single-family homes and apartment buildings.
Wilshire Heights
Wilshire Heights has a population of 5,037. There are many apartments and homes available for rent or sale in Wilshire Heights. In addition, the average commute time is 28 minutes, which is excellent compared to other neighborhoods in Dallas.
More things you can find in Dallas