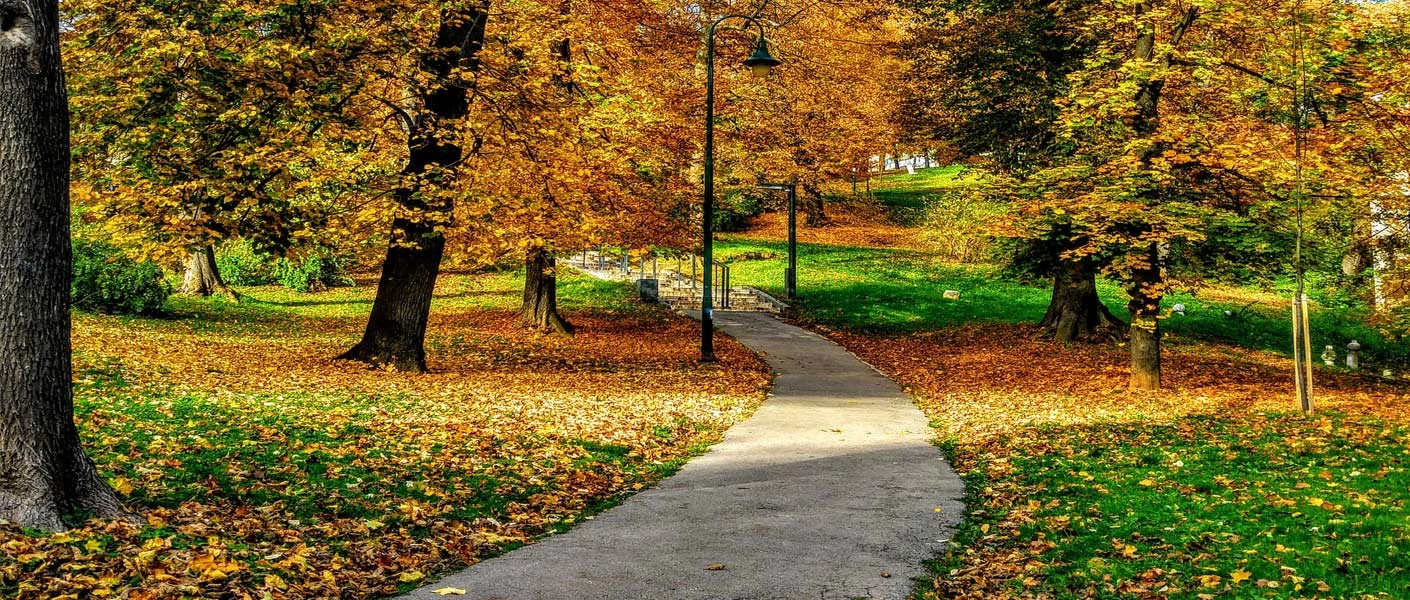 Parks and Recreation Areas in the Baton Rouge, LA
Whether you're looking for a quiet afternoon stroll or an action-packed weekend, Baton Rouge has a park to suit your needs
Published: 2022-07-11 19:09:36
Whether you're looking for a quiet afternoon stroll or an action-packed weekend, Baton Rouge has a park to suit your needs. Mighty Dog, your reliable Baton Rouge roofing contractor, has rounded up the ten best places to get outdoors in the Baton Rouge Metro Area.
Independence Community Park
One of the busiest and most popular parks in East Baton Rouge area, Independence Community Park is easily distinguished by the hundreds of American flags that line its border. With a massive 96.02 acres to offer, you can entertain the whole family here with ease.
Enjoy a freshly baked pastry at the Garden Café, which offers indoor and outdoor seating overlooking the bustling plaza. Historic oak trees shade the children's playground, which is complete with picnic tables. Deeper into the park, the botanical gardens boast a beautiful butterfly garden and an impressive 800 varieties of lily. Other amenities include tennis courts, 1.8 miles of walking trails, soccer fields, baseball diamonds, an event center, and an 800-seat proscenium theater.
Forest Community Park
Even the furriest members of your family can enjoy Forest Community Park. Raising Canes' Dog Park is open to all dogs and their humans, so you can play fetch from dawn 'til dusk. During the warmer months (April to October), the little ones can cool down on the splash pad or enjoy the slides and climbing frames at the community playground which is open year-round.
There's plenty of comfortable seating nearby for parents to watch as their kids play, and the artificial flooring means there's no need to worry about tracking sand into the car! There's also a generous lake open for fishing from the bank, and 11 lighted tennis courts.
Perkins Road Community Park
Extreme sports enthusiasts will find everything they need for a thrilling day out at Perkins Road Community Park. This park features one of only 15 velodromes in the country, a 333-meter smooth concrete cycling track for fixed-speed cyclists. Try your first ollie at the 30,000-square-foot skate park, or bring your bike to race and jump around the BMX track. If you're feeling brave, you can even climb to the top of the 35-foot rock wall tower and see the park from a whole new perspective!
If indoor sports are more your speed, look no further than the indoor basketball and volleyball facilities, which are the largest in Baton Rouge and Louisiana respectively.
Highland Road Community Park
When the weather is fine, you can paddle out to Bayou Fountain or explore the tranquil Bayou Manchac from the boat launch in Highland Road Community Park. Landlubbers can enjoy baseball fields, a rolling disc golf course, a tennis center, rugby club, and plenty of lush parklands to explore. Of course, if you'd rather play indoors, the air-conditioned gymnasium has you covered!
To the south side of the park, Highland Road Park Observatory offers evening sky viewings and hands-on demonstrations to ignite a passion for the universe in any young astronomer. Adults can learn too at their Friday night lectures on everything from physics to the latest NASA missions.
City-Brooks Community Park
Those looking to calm their busy minds will fall in love with City-Brooks Community Park. The labyrinth area is dedicated to meditation and relaxation, giving everyone who visits the chance to quiet their mind, find their internal balance, and relax as they tread the intricate pathways. There's also plenty of serenity to be found fishing from the banks of the 50-acre lake, which is kept free of motorboats for optimally calm conditions. Alternatively, you can take in some art in the Baton Rouge Gallery, where regularly rotating exhibits and cultural performances feed the soul.
Milford Wampold Memorial Park
This pint-sized park offers a miniature oasis in the middle of busy Baton Rouge. Sitting on the edge of the LSU lake, Milford Wampold Memorial Park might only be 4.15 acres in size, but within it, you'll find a sand beach, handicapped-accessible pier, an exercise station, and an open green to enjoy. The ADA-compliant amenities include a new asphalt parking lot, a pedestrian bridge, plenty of hard surface walking trails, benches, and a water fountain to quench your thirst.
The park also regularly hosts sunset paddles, where you can rent a kayak or canoe and enjoy the fading warmth and spectacular colors of the Louisiana sunset.
North Sherwood Forest Community Park
Where can you snowboard, cycle, dance, and climb in the heart of Louisiana? A virtual park, of course. North Sherwood Forest Community Park is proud to offer visitors of all ages the excitement of Exergaming, or exercise through gaming technology, in a state-of-the-art facility.
Traditional exercise facilities are still available, of course, and the fitness center offers monthly no-contract memberships to help get you moving. There's also an outdoor fitness station, playground, splash pad, tennis court, indoor and outdoor walking tracks, and fishing available along the banks of the lake.
Baton Rouge Country Club
Since 1916, Baton Rouge Country Club has offered a unique and private experience to its members, their families, and their guests. They pride themselves on providing fine service and a high-quality experience. Joining the country club allows you access to a luxurious private 18-hole golf course, as well as fitness, aquatics, and social facilities.
Talented local chefs bring the rich regional cuisines to the table, mixing Cajun and Creole influences for both a la carte and banquet dining experiences. The club boasts four year-round dining rooms and an additional pool cabana restaurant where you can kick back during the summer.
Liberty Lagoon
Hands down the best place to beat the Louisiana heat is Liberty Lagoon water park. Water slides like the Gator Bowl and Purple Plunge send as many as 500 visitors daily through an exciting series of loops, spins, twists, and plunges. No visit is complete without a turn on the celebrated Shockwave Flowrider, a two-person surfing simulator that flows at up to 40 miles per hour.
When you need a break from the thrills, Lazy River tube rentals are free, or you can sit back and relax as the kids enjoy the shaded splash pad.
Riverbend Park
Fifteen idyllic acres nestled along the Mississippi River offer the perfect way to unwind. The caretakers at Riverbend Park have carefully preserved the surrounding woods, creating a beautiful slice of nature for everyone to enjoy and explore. Relax at the covered picnic tables, work up a sweat with a round of tennis or game of basketball, or let the kids run wild on one of the two sandy playgrounds. There's also a scenic pathway that leads you through the trees and across to Farr Park, where you can access the levee and enjoy the sunset.
So Much to Do in Baton Rouge
We hope you're inspired to get outside this weekend and explore the fantastic recreational resources in the Baton Rouge area!
While you're at it, don't forget about another free resource in your neighborhood: Mighty Dog Roofing's free inspections. We aim to take the stress out of all your roofing needs so you can spend less time on the phone and more time in the park.
Other Things To Do Around Baton Rouge, LA: