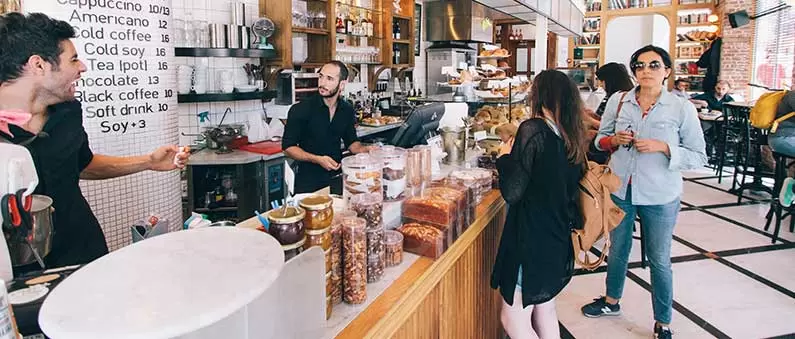 8 Popular Coffee Shops in Kalamazoo, Michigan
Start Your Workday in One of the Coffee Places From Our List
Published: 2022-08-01 08:30:14
There are countless new coffee shops and roasters opening up in Kalamazoo Michigan. The craft coffee industry has taken off. You will undoubtedly find a nice cup of coffee wherever your travels lead you.
We've compiled a list of some of the best coffee spots based on the preferences of our crew from Southwest Michigan roofing company.
Start Here Coffee
Start Here Coffee shop is a hidden gem in Kalamazoo with excellent coffee. Along with a selection of espresso, coffee, and tea drinks, they also provide modest lunches and freshly baked pastries from the area. They also provide vegan and vegetarian choices. You'll appreciate the spacious, light-filled environment here.
Don't miss their gift shop, which is stocked with items created in Jerico and Michigan.
Walnut & Park Cafe
The Walnut & Park is a warm place to congregate, meet, or simply enjoy specialty coffee that is proudly made and served. Although it's a modest space, it has a sizable patio area with a few umbrella-topped tables for cover.
It is also mentioned as a fantastic place to learn (quiet music, lots of outlets, decent amount of seating). Cleanliness, helpful personnel, and reasonable prices! They create each of their items entirely in-house.
Black Owl Cafe Kalamazoo Coffee Co.
Black Owl is a tiny cafe in the heart of Kalamazoo, Michigan that offers freshly produced cuisine from scratch, hand-blended teas, and locally roasted coffee. It is a rustic-chic cafe serving pastries, light cuisine, and locally roasted coffee and organic teas. They only use beans from the same building, roasted by the Kalamazoo Coffee Company!
You must ask your barista for the current selection of coffee since it changes every week.
Factory Coffee
In Kalamazoo, Michigan, a tiny family-run cafe and roastery is called Factory Coffee. They purposefully support coffee farms that are making efforts to be community-driven by sourcing coffee from all around the world.
A diverse group of creative artists, musicians, coffee enthusiasts, designers, plant lovers, and change-makers make up Factory Coffee. They share a commitment to fostering cooperation, community, and joy in the coffee industry.
Their identity is centered on environmental awareness and sustainability. They use compostable cups and 90 percent compostable bags when they bag and roast coffee.
---
Other Things to Do in Kalamazoo, MI: