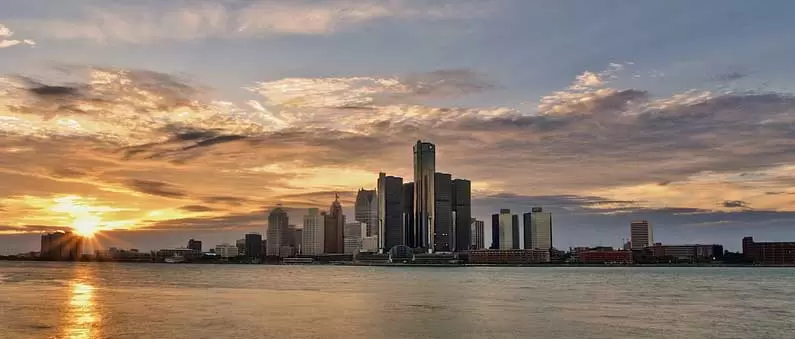 Things to Do Around Southwest Michigan
Published: 2022-08-01 08:58:27
There're many places to visit around the Southwest Michigan roofing service area.
You can hit the trails and discover endless opportunities for recreation. When it's time for a break, head to a brewery or winery and taste the local fare served at restaurants offering simple dishes to seasonal specialties. Score a one-of-a-kind piece of art or the perfect souvenir at local galleries, shops, and markets in big and small towns. Check them off by following our list!
Kalamazoo Institute of Arts
The Kalamazoo Institute of Arts' staff and board are of the opinion that everyone can benefit from the visual arts and that they can inspire, fulfill, and improve lives. Since 1924, the KIA, a private non-profit organization, has provided locals and tourists from all over the world with opportunities to appreciate and make art.
The Kirk Newman Art School offers four terms of art education, and the KIA has more than 5,000 outstanding works of art in its permanent collection. It also has the KIA Gallery Shop, which sells artwork created by local and international artists.
Air Zoo Aerospace & Science Museum
With more than 100 rare and unusual planes and spacecraft, as well as motivational interactive displays, The Air Zoo is a premier aerospace and science museum connected with the Smithsonian. This museum surpasses the standards set by other air museums. You get to experience history at the AIR ZOO, not just view it.
There are many rides, interactive learning stations, and immersive exhibits. Even if you aren't a die-hard aviation enthusiast, this location is a must-see for everyone who lives in the neighborhood.
Binder Park Zoo
The 433-acre Binder Park Zoo in Battle Creek, Michigan, opened its doors in 1977.
One of the most prominent zoos in Michigan, Binder Park Zoo is home to a wide variety of animals and plants, including the Wild Africa Exhibit.
Fantastic big zoo with 600+ lovely species that are well-cared for. It has a tram, a carousel, a train, and a Wildlife Discovery Theater, and you'll have the opportunity to feed giraffes.
You can tell that the staff genuinely cares about these creatures because of how well-kept the enclosures are! Great place to spend a weekend with your family!
Airway Fun Center
There is no lack of entertaining activities at Airway Fun Center in Kalamazoo.
We have everything you need if you're organizing a day of family fun in Kalamazoo or an evening with pals. It's a cutting-edge bowling alley jam-packed to the gills with games, pursuits, and attractions. Large laser tag fields, a sizable mini golf course, and escape rooms are available.
Additionally, there is an ICE Bar, a VIP Taproom, and a private bowling room with 24 options for domestic and craft beer. Thus, Airway Fun Center is the place to go if you're searching for a fantastic way to keep the whole family entertained.
Leila Arboretum Society
The Battle Creek Country Club's 72 acres of land were gifted to the city of Battle Creek by Leila Post Montgomery, the widow of cereal tycoon C.W. Post, in 1922, and are now known as the Leila Arboretum. She had an image of a cultural hub surrounded by gorgeous scenery.
The Arboretum has been reborn, with membership and volunteers numbering in the hundreds. The love for natural areas and gardening locations has translated into friendships, a downtown that has garnered national attention, neighborhood landscaping projects, city gateway plantings, classes that lead to master gardener certification, and pure enjoyment!
Bronson Park
Titus Bronson, the city's founder, is honored by the name of Kalamazoo's oldest park, Bronson Park. It has served as a venue for gatherings and activities throughout its history due to its position.
At any of the well-attended events held there, Bronson Park is a terrific spot to meet up with friends and neighbors. The benches and tables are well-shaded, and there are paved walks for strolling as well as a variety of sculptures and memorials. For those seeking some friendly rivalry, there is also outdoor table tennis accessible.
Every summer, during lunchtime on Fridays, Bronson Park holds Lunchtime Live!, a recurring event with food trucks, live music, vendors, and activities.
Indian Lake Nazarene Camp office
Families, campers, RVers, and anybody else searching for a getaway destination will love Indian Lake. It is situated next to Indian Lake, which is an excellent place for swimming, boating, and other water sports throughout the summer.
Children's and family games, a playground, a snack bar serving snacks and small meals, and a dining hall with delectable food are all available. In the summer, church services and music are offered, and other events can be planned all year long. Here, a wonderful community of residents resides full-time.
Kellogg Bird Sanctuary
One of the first wildlife conservation facilities in North America is the Kellogg Bird Sanctuary. The Sanctuary's 180 acres of varied habitats are located alongside the stunning 40-acre Wintergreen Lake. Visitors to the sanctuary can take two miles of pathways, some of which are wheelchair accessible, to witness hundreds of waterfowl, including Trumpeter Swans and several duck species, in their natural habitats, in addition to other field and forest species. Rehabilitated birds, including both rare and common raptors, are shown in enclosures for birds of prey.
The Sanctuary also has a sizable picnic space, as well as Pollinator and Rain Gardens. Visitors can visit our Resource Center from March 1 through Thanksgiving, borrow maps and binoculars, and buy books and gift items pertaining to nature. 365 days a year, the grounds are open.
Gilmore Car Museum
Over 250 amazing automobiles and motorbikes from all eras are on display at the Gilmore Car Museum, which has been ranked among the top five auto museums in the country. Open every day of the year, the exhibitions include everything from 1890s automobiles to the iconic Duesenberg, the elusive 1948 Tucker, and the muscle cars of the 1960s and 1970s.
Visit their very own George & Sally's Blue Moon Diner, a 1941 Silk City Diner that has been refurbished. Visitors can also visit the Museum's 90-acre complex of historic buildings during the summer and participate in one of its numerous well-attended automobile events.
---
Other Things to DO in Southwest Michigan: