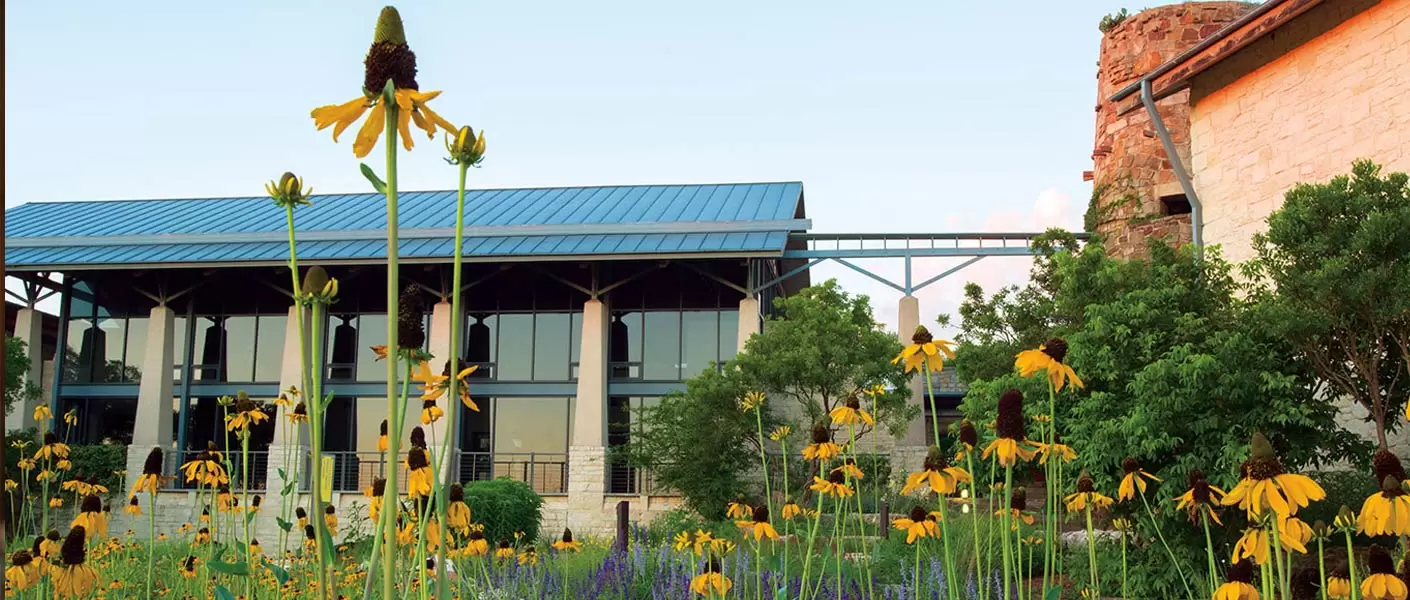 Things to See Near South Austin
These spots near South Austin will provide you with plenty of memories
Published: 2022-07-15 19:27:13
As a long-time South Austin roofing contractor, Mighty Dog knows there are plenty of things to do and see on the south side of the city. Whether you're looking for a place to get away from the city or somewhere to explore, these spots near South Austin will provide you with plenty of memories. From outdoor recreation areas to quaint small towns, keep reading for some ideas on where to go.
If you're feeling adventurous, why not check out all of them? There's something for everyone in this area as it's booming with interesting things to do.
Lady Bird Johnson Wildflower Center
The Lady Bird Johnson Wildflower Center is a great place to get away from the hustle and bustle of the city. With over 500 acres of land, it's perfect for a nature hike or picnic. They have a beautiful butterfly garden and plenty of wildflowers to admire. You can also buy some plants to take home with you. Lady Bird Johnson Wildflower Center is open daily from 9 a.m. to 5 p.m.
Twin Falls
Twin Falls in South Austin is a hidden gem and one of the most beautiful places in the city. Its two waterfalls are a great place to cool off in the summer heat or take a scenic hike. There are several hiking trails in the area, including the Twin Falls Nature Trail, which takes you to the top of the falls. In addition, the Twin Falls area is home to several lakes and ponds, making it a great place to go fishing.
Radha Madhav Dham
Radha Madhav Dham is a Hindu temple that is located in South Austin. It's one of the largest Hindu temples in the United States and one of Austin's most popular tourist attractions. The temple is open to the public and is a great place to learn about Hindu culture and religion. There are also several shops and restaurants near the temple, so you can easily spend a day exploring the area.
Uncommon Objects
Uncommon Objects is a great place to find unique gifts and items for your home. The shop is full of interesting art, furniture, and home decor. You can find interesting things from all over the world, and the staff is always happy to help you find the perfect gift. But its location is what makes the place stand out even more. The shop is located in an old two-story house on South Congress Avenue, one of Austin's most popular streets.
Circuit of the Americas
Circuit of the Americas is one of the most popular tourist destinations in South Austin. The circuit is home to many international events such as Formula 1 and MotoGP. In addition, it's a great place to visit for its shops, restaurants, and cafes, so you can spend several hours here. Nearby attractions include the Texas State Capitol, the Austin Museum of Art, and the Blanton Museum of Art.
Cathedral of Junk
South Austin is home to one of Texas's unique sights: The Cathedral of Junk. This massive sculpture comprises over 60 tons of junk, and it's sure to be a sight you'll never forget. So if you're looking for something truly unique to see while you're in South Austin, this is definitely it. It's unlike anything else you'll see in the area, which is why it attracts tourists from different places.
Doc's Drive-In Theatre
If you're looking for a classic movie-going experience, you'll want to check out Doc's Drive-In Theatre. This iconic South Austin spot has been serving up delicious food and classic films since 1949. While they don't show new releases, you can always catch a cult classic or two on the big screen. And don't forget to try one of their famous burgers or shakes.
Historic Stagecoach Park
Historic Stagecoach Park is a great place to take a break from the hustle and bustle of South Austin. The park is home to various historical buildings and structures, including the 1839 Stagecoach Inn, which served as a stop for stagecoaches traveling between Austin and San Antonio. Today, the inn houses a museum that tells the story of the stagecoach era in Texas. In addition to the Stagecoach Inn, Historic Stagecoach Park features a blacksmith shop, a one-room schoolhouse, and a log cabin.
Chapel Dulcinea
Chapel Dulcinea is a beautiful chapel in South Austin known for its unique architecture and stunning city views. Chapel Dulcinea is open to the public for tours and events. This unique chapel offers tours to the public and is a great place to learn about the area's history. Plus, the chapel hosts events such as weddings and concerts.
Wimberley Market Days
Wimberley Market Days is a great place to find unique gifts and treasures. Located in the heart of the Hill Country, this market features over 200 vendors selling everything from handmade jewelry to locally made pottery. In addition to shopping, there are plenty of other things to do at Wimberley Market Days. Visitors can enjoy live music, food trucks, and a petting zoo.
More Things Of Interest in South Austin