Ben Ramirez
Ben Ramirez is your trusty owner at your Cocoa, Florida Mighty Dog location! Ben Ramirez and his wife have a combined 34-year residency within the Cocoa community and enjoy the grand expanse of fun activities that his family can participate in. He holds a deep appreciation for a city that's filled with considerate folks who are always willing to pitch in and help out when someone's in a bind. Fueled by his love for the community, Ben partnered up with Tyler to create your local Mighty Dog Roofing to generate superior, trustworthy roofing services that Cocoa can depend on. When he's not partnered up with Tyler to produce and organize the city's best roofing solutions, you'll find him in the great outdoors with his wife and two boys. A proud military vet, Ben served for 9 years in the Navy as a Machinist Mate and worked his way up to the Petty Officer First Class position. he then went onto leadership positions within the power generation industry while he finished his Bachelor of Science degree from Excelsior College. Ben's a sharp mind with a stellar work ethic! Be sure to give him and the friendly crew a call about your upcoming roofing project by filling out our contact form or giving us a dial at 321-257-2286.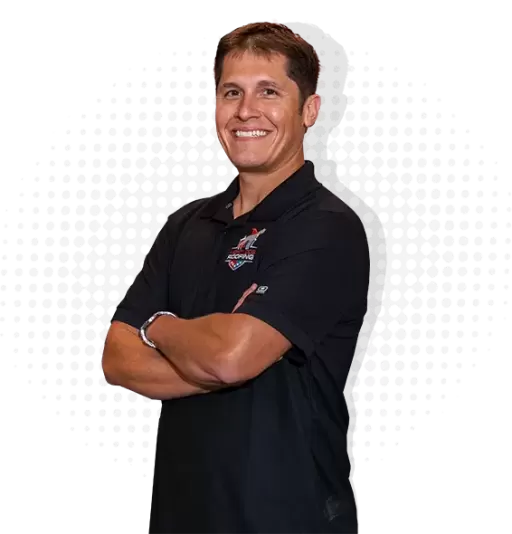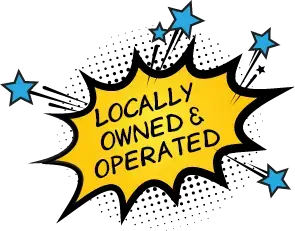 Far and away the best prize that life offers is the chance to work hard at work worth doing.
– Theodore Roosevelt
Meet the Team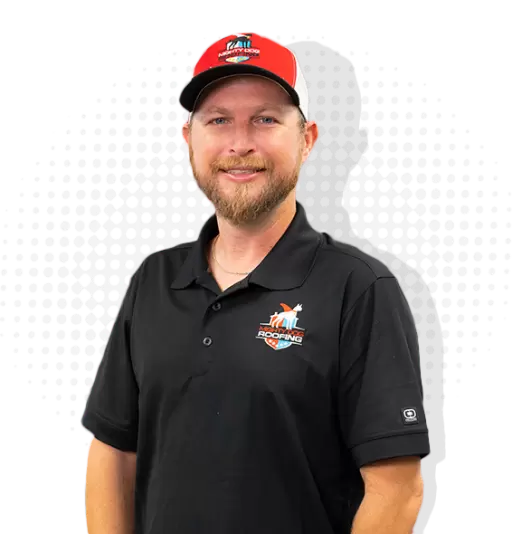 Tyler Tyler is leading the charge for quality-backed roofing, siding and more for your Cocoa Mighty Dog Roofing location. Tyler was born and raised in Florida and shares a deep connection with the culture and community. From a career perspective, Tyler was one of the youngest superintendents at a high-end luxury home construction company in the Florida area and is bringing his expertise in coordinating and organizing construction projects to Mighty Dog Roofing. For Tyler, family and community come first. He intends to use Mighty Dog as a valuable and trustworthy resource for roofing services that Cocoa, Florida and beyond can use with confidence. When he's not providing leading quality and craftsmanship to the Florida coastline, you'll find him spending time with his wife and two beautiful children, making music, fishing, and spending some time in the great outdoors. Be sure to connect with Tyler and the crew if you have any interest or questions about an upcoming roof project. Be sure to ask about our free inspections!
Meet the mighty dogs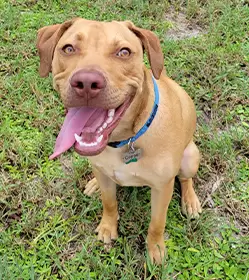 MIGHTY DOG PLEDGES TO PROVIDE YOU WITH:
TOP DOG COMMUNICATION - We will be in touch with you throughout the project so you know what is going on every step of the way. We also have a 24-hour customer service support team to help answer any questions you may have.
ON-TIME SERVICE - When we say we are going to be there, we will. We value you your time and resources and appreciate you choosing us to care for your home.
CLEANLINESS - MDR has the best state of the art equipment to keep your home clean and safe during the construction process. We will bring in the Mighty House Cape to protect your landscaping and air conditioners from any damage which may occur. It is our pledge to you to leave your property with no debris or damage from anything we do.
INTEGRITY - We do what we say we are going to do. We stand behind your home's project for years to come with our Mighty Warranty Plus Watchdog Maintenance Program
MIGHTY TESTIMONIALS
I can't say thank you enough for all the help that was given to me. Very professional, courteous, and helpful. They did an amazing job and did a great job with clean up. I would highly recommend them.
I had my roof and gutters replaced. The crew was friendly and kept me updated throughout the install. They also did a great job with the install as well as the clean up.
Very professional from the office to the installers. Good value for great quality. I would recommend them and have already have done so. Give them a call.
Great company, Our roof came out amazing, straight cuts, everything laid nicely and the cleanup afterwards not a single nail anywhere.
Great job, professional crew, great experience. Highly recommend. Came on time, cleaned up, and roof looks great!
Mighty Dog Roofing is passionate about our community in Cocoa Florida. We wake up everyday and feel so immensely blessed (lucky) to live, work and play in our community that it is important for us to give back and be actively involved. "We love being in Cocoa Florida, and helping any way we can", said Ben Ramirez. "From providing roofs to veterans and supporting our local Humane Society to participating in Habitat for Humanity efforts, Mighty Dog of Cocoa Florida wants to make a difference".



Our Team on Your Roof
Whether you have a repair or a full replacement, our roofing crews have been hand selected for their integrity, cleanliness and craftsmanship. We are OSHA certified and hold regular safety training meetings for our crew foreman. Each of our formen and roofing crews take pride in excellence of craftsmanship in each project they completed. Mighty Dog takes pride in education on products and installation each of our crews bring to you home. Our crews take the Mighty Dog Pledge of being on-time, cleanliness, top dog communication and integrity. Being insured and licensed, you can feel safe and protected in your home that it is being taken care of by the right people!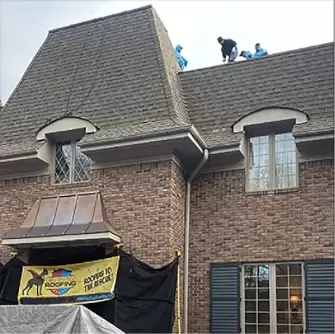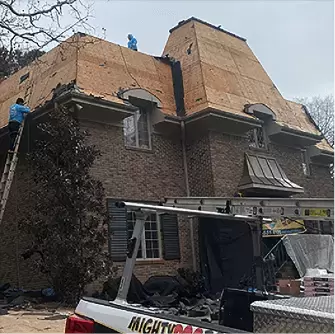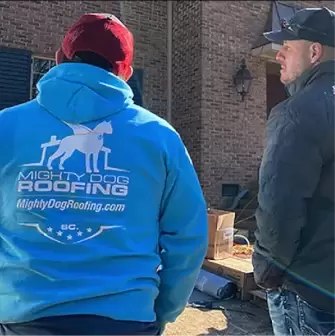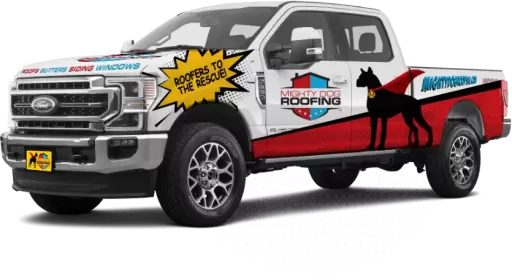 We are in your
neighborhood