About Baton Rouge Metro Area Louisiana Team
Douglas "Gage" Corte
Gage, being an LSU alumni, brings both deep knowledge and professionalism to the roofing industry here in Louisiana. Having a background in finance and oil and gas, Gage has always had a passion for helping and providing people with value added solutions.
Being that a home is most often the biggest investment one can make, Gage wants to help homeowners not just make it feel like home but also ensure they get lifelong value from it in their roofing system and accessories. Born and Raised in Houma, LA, Gage and his dog mighty dog Shiner are excited to be back in Baton Rouge to build life long relationships with customers thru exceptional customer service and quality.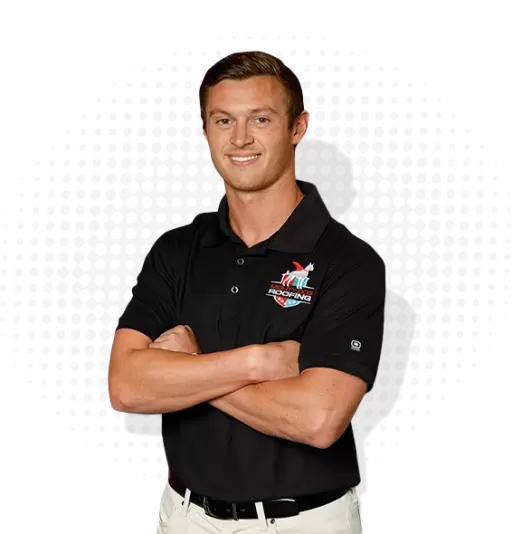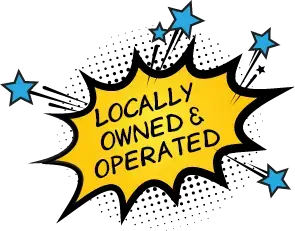 We are a people first business. Our exceptional employees and customers are why we exist, and we strive to be a lifelong trusted provider of exceptional customer service and quality when people need it the most.
Gage Corte
Meet the Team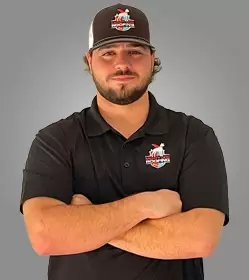 Brandt Roger
Production Manager
Brandt Roger was born and raised in Houma, Louisiana. As Production Manager of Mighty Dog Roofing, Brandt leads the strategic planning, organizing, and completion of all jobs in the greater Baton Rouge area. Prior to joining Mighty Dog Roofing in 2022, Brandt served roles as a sales representative and Project Manager. Brandt is currently pursuing a B.S. in Construction Management with a minor in Business from Louisiana State University. Brandt's mission with Mighty Dog Roofing is to provide customers with the highest level of workmanship, products, and services while maintaining integrity, honesty, and respect in our community.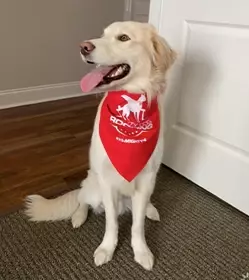 Shiner is a golden retriever husky mix. He frequently greets customers and office personnel at the door each morning! In his free time, he enjoys pup cups, fetches, and naps. Shiner is looking forward to seeing you in our office!
MIGHTY DOG PLEDGES TO PROVIDE YOU WITH:
TOP DOG COMMUNICATION - We will be in touch with you throughout the project so you know what is going on every step of the way. We also have a 24-hour customer service support team to help answer any questions you may have.
ON-TIME SERVICE - When we say we are going to be there, we will. We value you your time and resources and appreciate you choosing us to care for your home.
CLEANLINESS - MDR has the best state of the art equipment to keep your home clean and safe during the construction process. We will bring in the Mighty House Cape to protect your landscaping and air conditioners from any damage which may occur. It is our pledge to you to leave your property with no debris or damage from anything we do.
INTEGRITY - We do what we say we are going to do. We stand behind your home's project for years to come with our Mighty Warranty Plus Watchdog Maintenance Program
MIGHTY TESTIMONIALS
The Mighty Dog Team was extremely professional and really helped educate me on my roofing system. Would definitely use them again in the future and highly recommend them!
These people truly care, they are different. Personable, straight forward, and very professional people. I highly recommend Mighty Dog Roofing!
Hurricane Ida damage, and they completed a full roof replacement for my house and boat house. I am a very hard person to please but only had a positive experience. Thank you to the entire Mighty Dog Team, you gals and guys are the absolute best!
Mighty Dog Roofing is a very professional business, and I highly recommend using them for all roofing needs. With Mighty Dog you people who care about you, and will get the job done right every time!
I had my roof and gutters replaced. The crew was friendly and kept me updated throughout the install. They also did a great job with the install as well as the clean up.
Mighty Dog Roofing is passionate about our community in Mighty Dog Roofing of Baton Rouge Metro Area. We wake up everyday and feel so immensely blessed (lucky) to live, work and play in our community that it is important for us to give back and be actively involved. "We love being in Mighty Dog Roofing of Baton Rouge Metro Area, and helping any way we can", said Gage Corte. "From providing roofs to veterans and supporting our local Humane Society to participating in Habitat for Humanity efforts, Mighty Dog of Mighty Dog Roofing of Baton Rouge Metro Area wants to make a difference".



Our Team on Your Roof
Whether you have a repair or a full replacement, our roofing crews have been hand selected for their integrity, cleanliness and craftsmanship. We are OSHA certified and hold regular safety training meetings for our crew foreman. Each of our formen and roofing crews take pride in excellence of craftsmanship in each project they completed. Mighty Dog takes pride in education on products and installation each of our crews bring to you home. Our crews take the Mighty Dog Pledge of being on-time, cleanliness, top dog communication and integrity. Being insured and licensed, you can feel safe and protected in your home that it is being taken care of by the right people!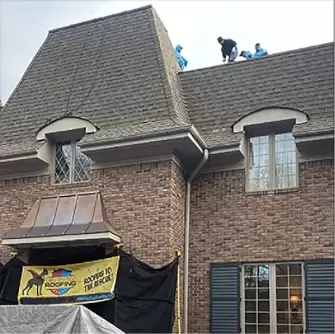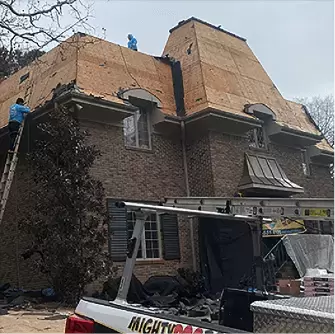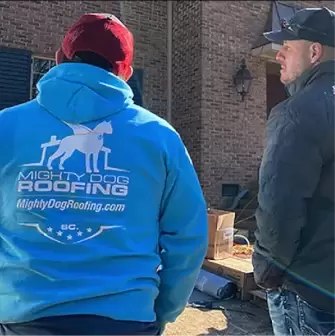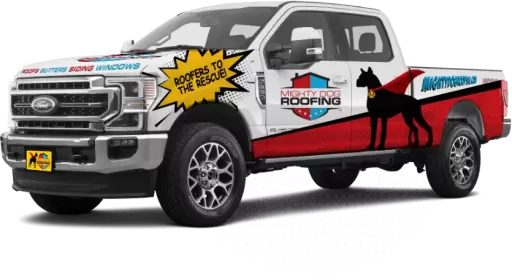 We are in your
neighborhood