About Grand Rapids Michigan Team
SHANE BOWEN
Shane met his wife, Selena, at Kalamazoo College half a lifetime ago. After a long stint on the East Coast, the Bowens moved back home to West Michigan to be surrounded by close family and gladly traded big city life for the lake life. Selena is a Pharmacy Manager, Boss of Bowenville, and loving mother to the couple's son, Evan, and beautiful daughter, Olivia. The kids love playing on the beach, chasing their cousins with nerf guns, and watching their dad do something ill-advised behind a boat. When Shane is not injured from wakeboarding or hydrofoiling, he is a below-average golfer and sporadic runner. He also enjoys supporting young Michigan companies through angel investing and tackling handyman projects with his father.
Shane's interest in owning a well-respected roofing company comes from being a homeowner and realizing how hard it is to find trustworthy companies that will care for your home like you do. Your home is where the heart is, but it can be an incredibly stressful place to be when something goes wrong. At Mighty Dog Roofing, our mission is to earn your trust and provide you with a level of service that puts your mind at ease. We'll treat you like the neighbors you are and take care of whatever concerns you may have around the exterior of your home.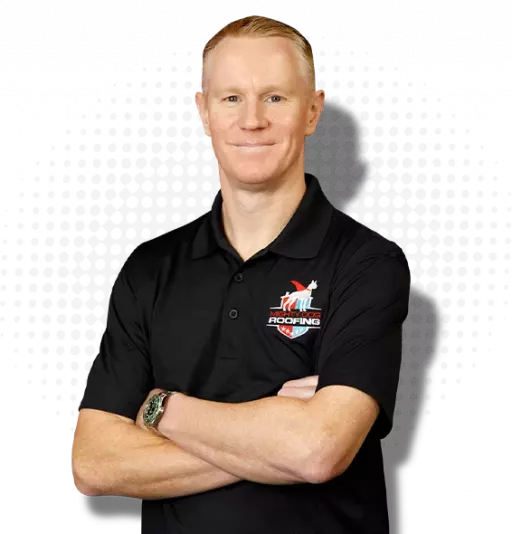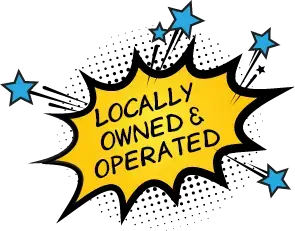 "Integrity is doing the right thing when nobody's watching, and doing as you say you would do."
- Roy T. Bennett
Meet the Team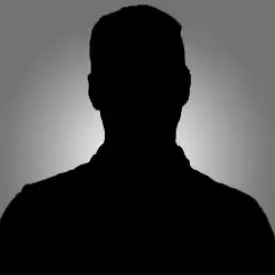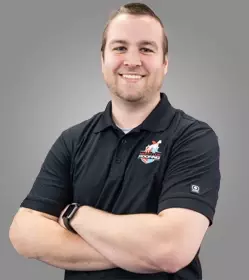 Michael Hughes
Project Manager and Quality Control
Michael was born and raised in the West Michigan area. He has a background in management and is excellent in customer service and communication. In his free time, he loves spending it in the outdoors either hunting, fishing, or hiking.
Meet the mighty dogs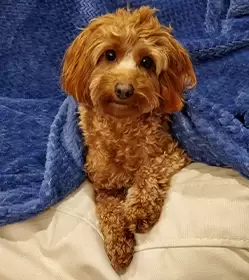 Jersey
Customer Support Specialist
Who wouldn't love some customer support from this Mighty Dog?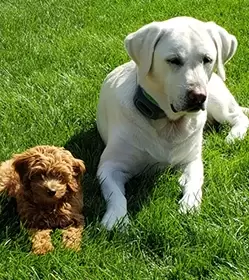 Aspen
Bodyguard to The Boss
All VIPs need some protection. As the "Bestie," Aspen is a magnet for The Boss. Since Aspen likes to keep at least three paws firmly on the ground at all times, she helps to keep Jersey safe and occupied.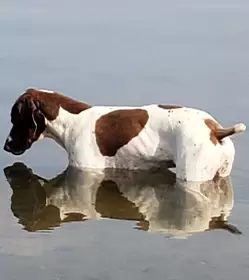 He just likes to fish or think about fishing. If there is a fish on your roof, he'll let us know. If not, he'll be fishing. He wasn't our best hire if we're being honest.
MIGHTY DOG PLEDGES TO PROVIDE YOU WITH:
TOP DOG COMMUNICATION - We will be in touch with you throughout the project so you know what is going on every step of the way. We also have a 24-hour customer service support team to help answer any questions you may have.
ON-TIME SERVICE - When we say we are going to be there, we will. We value you your time and resources and appreciate you choosing us to care for your home.
CLEANLINESS - MDR has the best state of the art equipment to keep your home clean and safe during the construction process. We will bring in the Mighty House Cape to protect your landscaping and air conditioners from any damage which may occur. It is our pledge to you to leave your property with no debris or damage from anything we do.
INTEGRITY - We do what we say we are going to do. We stand behind your home's project for years to come with our Mighty Warranty Plus Watchdog Maintenance Program
MIGHTY TESTIMONIALS
They were very professional and listen to what we wanted. They did a fantastic job on installation and clean up. I would recommend them to all my friends. Thank you for the wonderful experience.
Ryan was very helpful with giving us his best quote and answering all of our many questions. Michael the project manager was also very friendly and reliable. The projects were done on a short timetable and look great. Great experience!
Professional and thorough and loved the house cape to protect the landscaping. We also had soffits vented, gutters cleaned and new gutter guards installed.
They have excellent customer service. Their team did exactly what they say they will and show up on time. Will definitely use again.
I can't say thank you enough for all the help that was given to me. Very professional, courteous, and helpful. They did an amazing job and did a great job with clean up. I would highly recommend them.
Mighty Dog Roofing is passionate about our community in Grand Rapids Michigan. We wake up everyday and feel so immensely blessed (lucky) to live, work and play in our community that it is important for us to give back and be actively involved. "We love being in Grand Rapids Michigan, and helping any way we can", said SHANE BOWEN. "From providing roofs to veterans and supporting our local Humane Society to participating in Habitat for Humanity efforts, Mighty Dog of Grand Rapids Michigan wants to make a difference".



Our Team on Your Roof
Whether you have a repair or a full replacement, our roofing crews have been hand selected for their integrity, cleanliness and craftsmanship. We are OSHA certified and hold regular safety training meetings for our crew foreman. Each of our formen and roofing crews take pride in excellence of craftsmanship in each project they completed. Mighty Dog takes pride in education on products and installation each of our crews bring to you home. Our crews take the Mighty Dog Pledge of being on-time, cleanliness, top dog communication and integrity. Being insured and licensed, you can feel safe and protected in your home that it is being taken care of by the right people!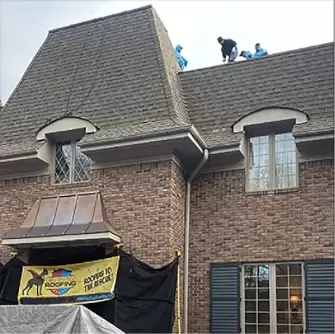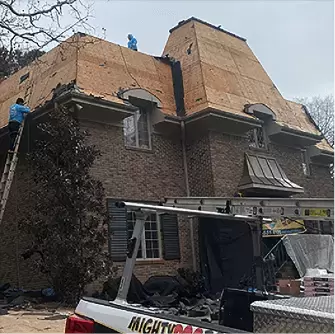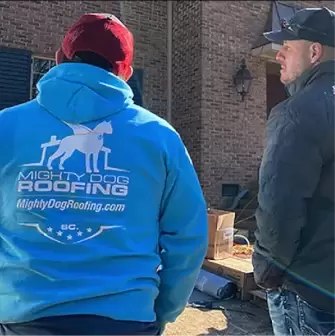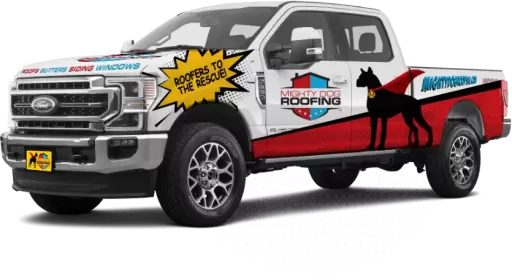 We are in your
neighborhood